A guide to Smarter Shopping & Active Living
Sport Chek is your go-to retailer for all your active living and sporting needs. From sporting equipment and gear to activewear and everyday apparel, we've got what you need to find what moves you. Browse a selection of seasonal sales events and key shopping moments below. Find something for yourself or a gift for someone else. There's nothing better than the gift of movement and activity.
Sport Chek Shopping By Event
Sport Chek Advice Articles
Coming Soon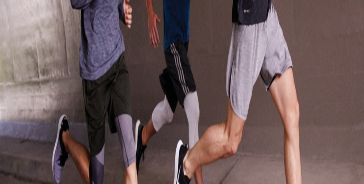 Featured Retail Moment
Looking for a gift for Mother's Day? Does your Mom like to keep active? Sport Chek carries all the top active living apparel and accessories for Moms. Shop shoes, sweatshirts, hoodies, toques, sunglasses, Fitbit, Apple Watch and more!
Mother's Day is a holiday celebrated in May that honours the role of Mothers in our modern society. The holiday acts as a way to say thanks to our mother figures. This year Mother's Day falls on Sunday, May 12.