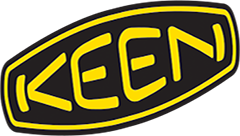 KEEN
Inspired by a love of the outdoors, KEEN, manufacturer of hybrid outdoor and casual products, is dedicated to creating quality footwear that support the lifestyles and outdoor adventures of active people around the world. The company operations and culture reflect a stand-out commitment to building a strong community and a healthier planet so that all can create, play, and care.
Targhee III Mid
KEEN's iconic hiking boot for men brings an updated look to all-terrain adventures. They carried over the fit, durability, and performance of their award-winning Targhee.
Terradora Mid
This lightweight hiking boot doubles as an around-town trekker.With a glove-like fit and a cushioned ankle panel, it delivers flexible freedom and all-day comfort.
Better Takes Action
After 15 years of taking action for better adventures and a better world, we're activating KEEN fans with a simple call to action: Better Takes Action.
Shop Now
KEEN
We are not just here to make shoes. We were born on the water. Born for life outside.
With passion for the world around us, at the heart of everything we do.
It's in our DNA.

So to those who say making great shoes is enough, we say we need to do more.

Because in times like these, hoping for better, or even talking about it, is simply not enough.

We must strive to do better. To make a better world.

We believe making things better, making anything better, takes action.

Don't we all want better?

Better adventures. Better experiences. Better work days, and even better play days.
With better life balance for more time outside.
A better environment. For our families. For our community. For our future.

We make shoes to make a difference.
Together, let's take action for a better world.

Better Takes Action
+ Read More