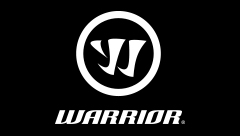 Warrior
Warrior Hockey is not your parent's or grandparent's hockey brand. We've been around for a short time and have grown to be in every rink across Canada. We are proud to have over 200 players in the NHL using our gear! From the bright colors of our sticks, to the comfort and lightweight feel of our gloves, to the lab-tested protection of our helmets - Warrior brings you the very best quality, performance and style to help improve and enjoy your time on the ice.
Dynamic Performance
New FuelCore blade technology paired with the proven performance of the Sabre Taper design and Phantom Feel construction delivers a Dynamic Strike.
Gain the Edge
QR Edge is easier to load and has a more powerful release. Your energy transfers through the shaft, blade and puck making more lights shine in rinks everywhere.