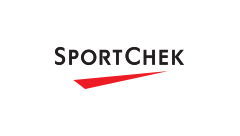 Holiday Gift Guide
Find the latest & greatest styles online at Sportchek.ca to give your family and friends the gifts they've been asking for! Shop gifts, stocking stuffers and more for Christmas, Hanukkah, Kwanzaa, Diwali and other winter holiday gifts in our holiday gift guide!
Meet Marlie, the wellness-lover, mom and all-around girl boss behind the @kale_and_krunches Instagram and blog
This holiday season, Marlie is looking to spoil her loved ones and help them be a bit healthier and move throughout the winter season
She's also all about #Treatyourself this holiday season with a little extra TLC
Favourite way to move: Mommy & me Barre classes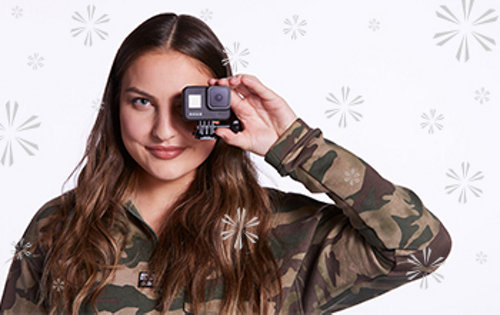 Meet Jaclyn, Youtuber and vlogger from Toronto covering all things beauty and lifestyle
This holiday season, Jaclyn is on the hunt for all the trendy gifts that will be sure to inspire everyone on her list with little style and flair
She's also sharing some of her own street-style favs she's picking up, because you deserve it!
Favourite way to move: Running and Snowboarding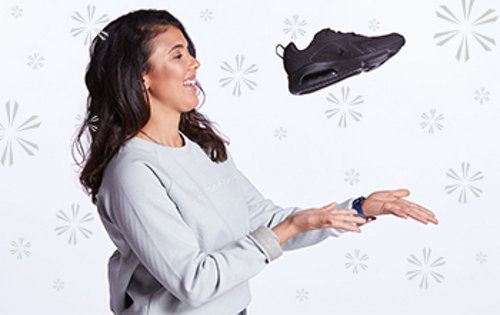 Meet Brianna, the on-the-go spin teacher behind @briannabodyfit on Instagram who is all about living life in balance
This holiday season, Brianna is looking to treat her favourite people in her life to a few of the hottest styles and tech
You might notice a bit of a theme, but when you know, you know: black never goes out of style!
Favourite way to move: Spin
Shop Holiday Gifts At Sport Chek
Are you ready for the holiday season? Shop for all your holiday gifts at Sport Chek. Looking for the perfect Christmas gift? How about Hanukkah, Kwanzaa, Diwali or other winter holiday gifts? SportChek.ca has a variety of gift ideas perfect for all Canadians. From electronics like GoPro and Fitbit, to clothing and outerwear, there's plenty of gift ideas for everyone!
Shop stocking stuffers, gifts under $25, gifts under $50, gifts under $150, gifts over $150 and this season's must-have gifts for Christmas, Hanukkah and other holidays. We've got the top selection of men's, women's and kids' jackets & coats, shoes & boots, socks, toques, clothing, electronics and all the top trending sporting equipment, jerseys and more.
For the sports lover in your life, we've got gifts for the fan, with licensed apparel from the NHL, MLB, NBA, NFL, CFL and more top leagues.
We've also got gifts for the hill, including the top skis, snowboards, jackets, ski boots, snowboard boots, bindings and other top mountain gear.
Don't forget about the trend-setter in your network. We've got the latest trend shoe releases as well as all the top trend jackets and clothing. Camo apparel is hot right now, so be on the lookout for the top camouflage apparel, as well as throwbacks to the 90s and 80s.
Sport Chek has gifts for the gym, gifts for the techie, gifts for kids and teens as well as gifts for the health-conscious. We've got proteins, supplements, vitamins, gym gear and so much more! But let's not forget about sporting goods for the hockey player, soccer player or tennis player in your life. We carry all the top sporting gear and apparel for a wide variety of ball sports, racquet sports and so much more!
Shop beanies & toques, winter mittens & gloves, yoga mats & towels, slippers, socks & other fun gift ideas for him or for her.
Shop our selection men's shoes, men's clothing & jackets, women's shoes, women's clothing & jackets, kids' shoes, kids' clothing & jackets, sports equipment and jerseys & fan apparel right now in our holiday gift guide.