About Jumpstart
What is Jumpstart?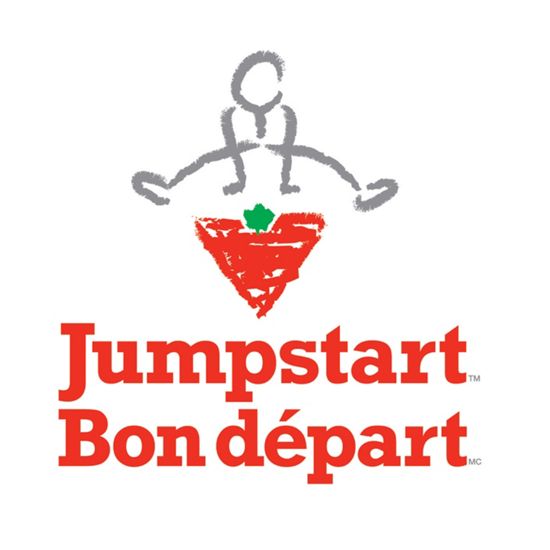 Jumpstart is a national charity with a commitment to local communities. Jumpstart gives kids from families in financial need the same chance to participate in sports and physical activity programs as their neighbours, their classmates and their friends. Jumpstart has worked passionately since 2005 to remove financial barriers and help over 1.5 million kids get into sports and physical activity. With the generous support received through the Calgary Mother Day Run, Walk and Ride, Jumpstart will be able to reach more kids and achieve an even greater impact, we remain committed to removing the financial barriers to play. Learn more about Jumpstart here.
Play Finds a Way
Frequently Asked Questions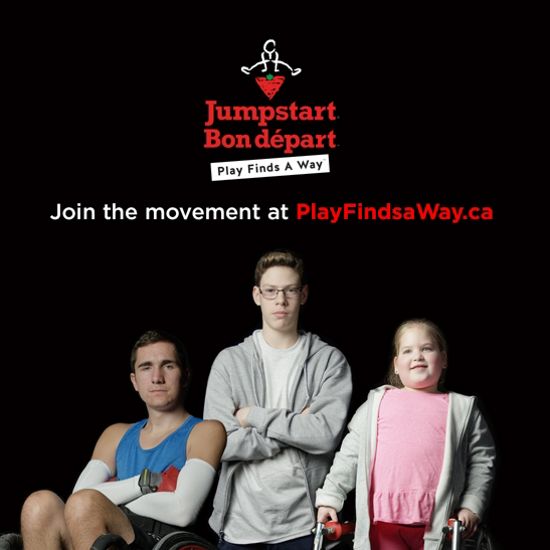 1. What is Jumpstart's Play Finds A Way?
Since 2005, Jumpstart has disbursed more than $135 million to help Canadian families overcome financial barriers to sport and play, with funding for program registration, equipment and transportation. Thanks to an additional five-year $50 million commitment from Canadian Tire Corporation, Jumpstart has expanded its mandate to help remove barriers for kids with disabilities.
2. How does Jumpstart's Play Finds A Way differ from the current Jumpstart program?
Jumpstart's Play Finds A Way supports selected organizations with the costs associated with infrastructure and programming as they relate to providing inclusive play opportunities for kids with disabilities.
3. What kind of disabilities does Jumpstart's Play Finds A Way address?
Jumpstart's Play Finds A Way movement is an inclusive program designed to support a range of disabilities including physical, sensory and cognitive. We work closely with all our partners to try to accommodate as many types of disabilities as possible based on the needs identified by our Community Partners.
4. What are the three programs funded by Jumpstart's Play Finds A Way?
Jumpstart's Play Finds A Way comprises three distinct programs: Jumpstart Accessibility Grants, the Parasport Jumpstart Fund and the Jumpstart Inclusive Playground Project.
Jumpstart Accessibility Grants are intended to support capital costs of construction and renovations related to improving physical accessibility to, and inclusivity in recreation facilities for children with disabilities in Canadian communities.
The Parasport Jumpstart Fund is a partnership between Jumpstart and the Canadian Paralympic Committee. Together we help kids with disabilities participate in a variety of exciting parasport activities, by assisting their families with the cost of participation.
The Jumpstart Inclusive Playground Project Our goal is to create universally accessible playgrounds in each province and territory across Canada where children of all abilities can share in the magic of play. These imaginative and accessible spaces will set the new standard for inclusivity.
5. How can I donate to Jumpstart's Play Finds A Way program?
Secure donations can be made by clicking here. For donations of $20 or more, you will receive a charitable tax receipt.
Jumpstart in the Community
Ambassador Testimonials
Rosie MacLennan
"You can look at trampoline and say, 'Oh, they're just jumping.' But it's really so much more than that. Maybe initially my parents putting me into sports was about keeping me out of mischief or making me tired or whatever it was. But it helped me build my confidence, find my voice-first in that world, and it's now carried outside of that world. I know I can face a challenge or an obstacle, look at it as an opportunity to learn, and have the strength to get through it. I learned that through sport."
Hayley Wickenhiser
"The skills kids learn through sport such as determination, never giving up, group dynamics, etc., are all skills that develop them and benefit them as people, not just athletes. Perhaps they will apply those skills as a doctor, a lawyer, a bank CEO, a retail manager, a mother, an executive director, a philanthropist or perhaps they may one day stand atop a podium. In any case, when Jumpstart provides access to sport for all children, it does more than build people, it builds our community."
Mark McMorris
"Sport and physical activity have been an important part of my life for as long as I can remember. Playing sports helped me in so many ways, from increased self-esteem and confidence to adopting good habits and leading a healthy life. I'm thrilled to be a Jumpstart Ambassador so I can help other kids benefit in the same ways I did."
Charles Hamelin
"Through sport you learn how life works. If you don't work hard, if you don't believe in yourself, if you don't have fun, you won't get the results you want. If you miss some training because you didn't want to do it or you don't stretch because it takes too long, those things will eventually affect the result. But if you put all the effort in, all the energy you can, most of the time you will have better results – better than you even expected."