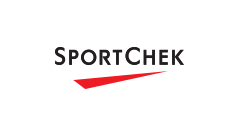 Summer Essentials
Are you asking yourself what you really need this summer? Sport Chek has all the top summer essentials, from bikinis to sandals and slides, tank tops and much more. Find all the top summer gear from all the top brands right here at SportChek.ca.
Shop Summer Essentials By Brand
Shop Summer Apparel & Essentials At Sport Chek
Are you asking yourself 'What do I need to buy this summer'? Sport Chek has your summer essentials covered! At SportChek.ca you'll find a variety of rain jackets, windbreakers and casual spring coats to keep you warm and dry during the transition period between Spring and Summer.
From t-shirts and shorts to water bottles and hydration packs, SportChek.ca has everything you need this summer to take advantage of the great weather. We've got all the top men's, women's and kids' clothing and shoes for all your summer adventures. Looking for tank tops or retro t-shirts? We've got a huge assortment from all the top brands like Quiksilver, Columbia, Roxy, Oakley, PUMA and many more. Need something warmer this summer? We've got hoodies and long-sleeve shirts perfect for evening strolls and nights by the fire pit. From summer dresses for the beach to sandals and running shoes for the park, everything you need for summer is right here at Sport Chek.