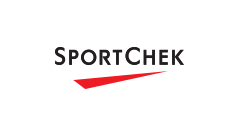 Swim Essentials
Are you ready for summer? Swim Essentials made to keep you moving at Sport Chek! We've got all the top men's, women's and kids' swimsuits, rash guards, over-ups, sandals and all the beach-wear you need to get excited for summer!
The best swimwear, beachwear and swimsuits at SportChek.ca
Where can you find your next swimsuit? SportChek.ca has you covered, with plenty of options for men and women. From one-piece fashion suits to bikinis and tankinis, we've got plenty of Women's swimwear and bathing suits to choose from. Need a rash guard or performance swimsuit for your next swim meet? We've got you covered! For men, we have all the top boardshorts, swim shorts, hybrid shorts and jammers. Plus shop men's rash guards online at SportChek.ca. Looking for sandals for the beach? Sport Chek carries flip flops, sandals and other footwear for the beach in men's and women's styles ansd sizes.
Don't forget about kids' swimwear! We've got bathing suits, covee-ups, PFDs, water shoes, rash guards, board shorts, one-piece swimsuits and more for boys and girls. make Sport Chek your one-stop destination for kids' swimsuits and al your swimwear needs.