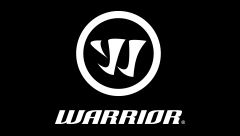 Item #: 332626419
Stability, strength, power - Play tough in the corners with Warrior Covert QRE ST. The stable quick release makes it easy to get powerful shots off in tight spaces while providing great durability against hooks and slashes.
Find Your Flex (opens in new tab)
Features
Stable Quick Release: Easy release that is stable and reliable whether you take a slash or a shot.
Edge Taper: Angular edge taper drives flex energy through the hosel that magnifies power and quick release. This unique geometry improves response and plays stronger.
Minimus Carbon 800: High strength, lightweight flat weave carbon composite design improves responsiveness, balance and playability.
True 1 Phantom: True 1 Piece construction creates extreme lightweight blade balance and smooth, strong flex archs for better feel and control.
Pro Cortex Grip: A textured surface coupled with a tacky soft grip that locks your hands in place.