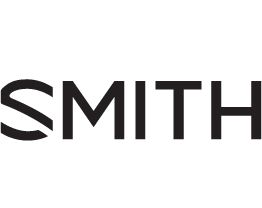 Item #: 332250709
Stay the center of attention with charisma and distinction. The Smith Frontman has a crisp and fresh design with details to make it timeless. The head curvature and temple thickness help keep out sun. Stage lighting and glare are minimized as well with the ChromaPop polarized lenses.
Features
SMITH POLARIZED LENSES: Polarization cuts glare. Glare off of horizontal surfaces like snow, water, and asphalt, decreases depth perception, and reduces visual acuity which causes eye fatigue. Smith precisely aligns the polarized visual layer inside their lenses to filter out 99.9% of this "visual static" for a finely tuned view of the action.
TLT (TAPERED LENS TECHNOLOGY): When light passes through a medium it refracts, i.e. changes course. If left uncorrected, this refraction can cause visual distortion and eye fatigue. Smith's Tapered Lens Technology straightens out the incoming light rays by progressively tapering the lens from the optical center toward the peripheral view. What this means for you is that you see with accuracy and maximum comfort.
HYDROLEOPHOBIC - WATER AND OIL PROOF COATING: Repels moisture, grease, and grime. A barrier between your lenses and the world. Water will bead up and disperse without streaking. Smudges from fingerprints are wiped clean easily.
ANTI-REFLECTIVE (A/R) COATING: Vacuum applied, Anti-Reflective (A/R) coatings on the back side of the lens will help eliminate bothersome sidelight reflections.
Specifications
Colour: Tortoise
Lens: ChromaPop Polarized Brown
Lens Diameter: 61 mm
Lens Height: 42 mm
Bridge Distance: 17 mm
Arm Length: 125 mm
Vendor Style Number: FNPPBRTT