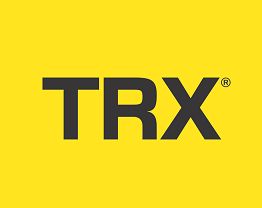 Item #: 332520815
TRX® Elite System is bodyweight suspension training at it's most advanced level. Make Your Body Your Machine® with TRX's best in class suspension trainer. With over 100 PLUS exercises you will be able to train your upper body, lower body and the dreaded core! Train like the pro's and military all over the world.
For those looking to advance to take their fitness the most elite level and build core strength, increase lean muscle, boost endurance and expand mobility.
Sets up in any location in your home, at the park, at the beach, or anywhere and anytime you want.
Features
Includes TRX Elite System suspension trainer
Commercial Grade Straps
Locking carabiner
Durable textured rubber handles
Padded Foot Cradles
Key to Free code to download the 9 best TRX workouts with over 100
7 Simple Moves Chart
TRX Elite System Get Started Guide
Three anchoring solutions - TRX Door Anchor, TRX Suspension Anchor & TRX Extender
TRX Mesh Carry Bag
1 year Manufacturers Limited & Warranty
100% Satisfaction Guarantee
Specifications
Dimensions of Individual Product: 8"x 5"x 8"
4lbs