Whether it's your first year playing ball or you already have a few seasons under your belt and the skills to match, what you need now are a few ways to up your game-day performance. The right accessories to match your style of play and experience level can make all the difference.
Sliding Pants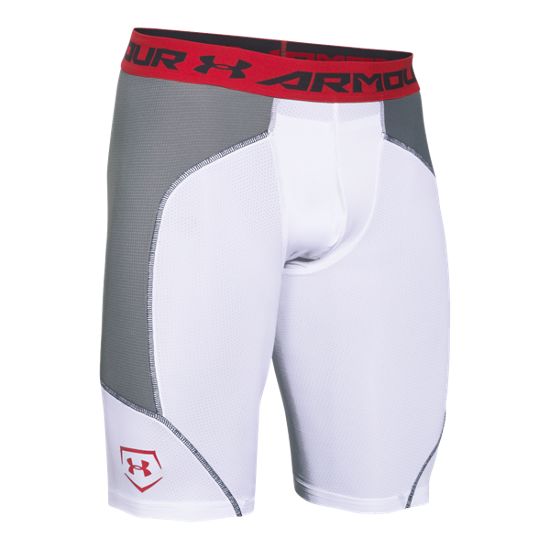 The sliding pants you wore as a kid likely won't cut it these days. You need something that'll protect you just as good on the first day as the last day of the season while still allowing a full range of motion. When you're throwing your weight around rounding the bases, make sure the sliding pants you're wearing have reinforced strategic padding, are made from lightweight fabric that won't weigh you down and also breathe like a second layer of skin.
Batting Gloves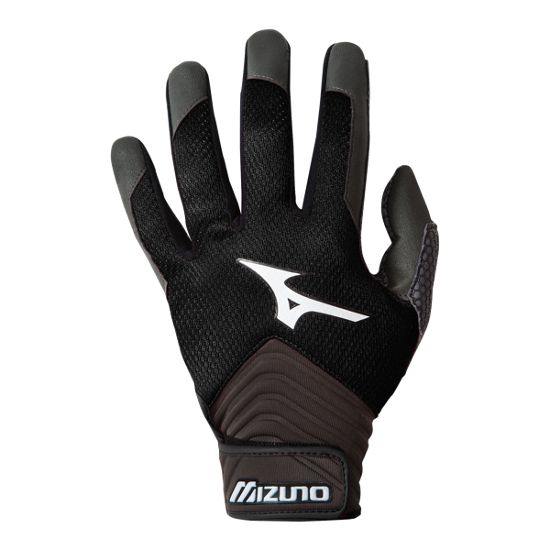 Your batting gloves may have lost some of their effectiveness over time if they've stretched out or some of the grip has been lost on the palms. Your ability to snap the bat around fast enough to make contact with the ball at the perfect point in its flight path is directly related to your grip on the bat. There's little room for error when it comes to your batting gloves so find ones that deliver ultimate control but also breathe.
Compression Sleeves
mpoKeeping your arm ready to throw with everything you've got at a moment's notice after nine innings of play isn't easy. It's crucial to keep the blood flowing to the muscles you're using most even when it's cold outside. Compression sleeves work by promoting good blood flow to the muscles in your arm, which should effectively keep it warm, relaxed and ready to perform. They can also help with recovery after the game by reducing soreness and fatigue.
Baseball Sunglasses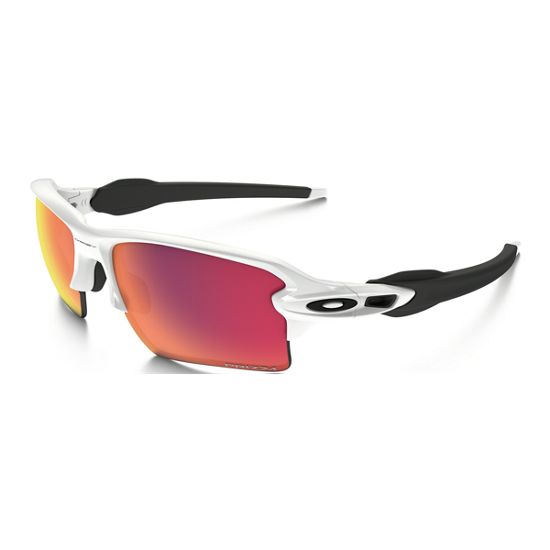 Keeping the glare of the sun out of your eyes is critical whether you're playing outfield or stepping up to the plate. But only the right sunglasses for your face and playing style will be able to give you an advantage on the field while also protecting your eyes. Look to Oakley and Under Armour, they utilize lens technologies that improve your vision, block harmful UV rays, and withstand shattering when impacted.
Also pay attention to the fit of the frames on your face and behind your ears to ensure they won't come loose during play.
Water Bottles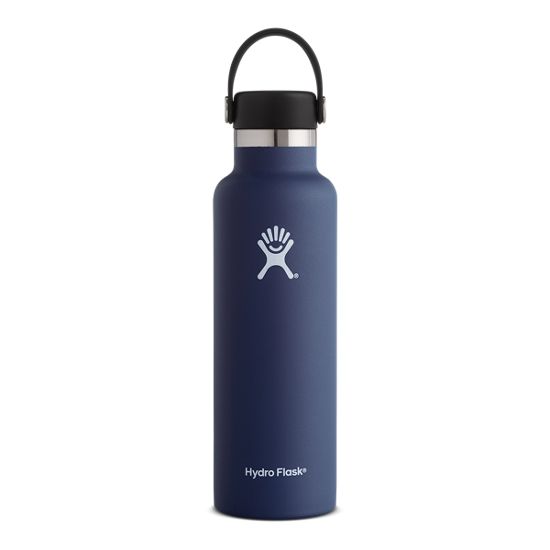 Staying hydrated is the only way to keep your muscles moving and your mind sharp throughout hours of play, especially on a hot day on a dry baseball diamond. To stave off dehydration and help regulate body temperature, choose a water bottle designed with insulation to keep your water or sports drink cold for hours like the Hydro Flask (good for up to 24 hours). The larger the volume of the water bottle, the less likely you are to run out when you need it most. Keep that in mind when prepping for the season.
Batting Tees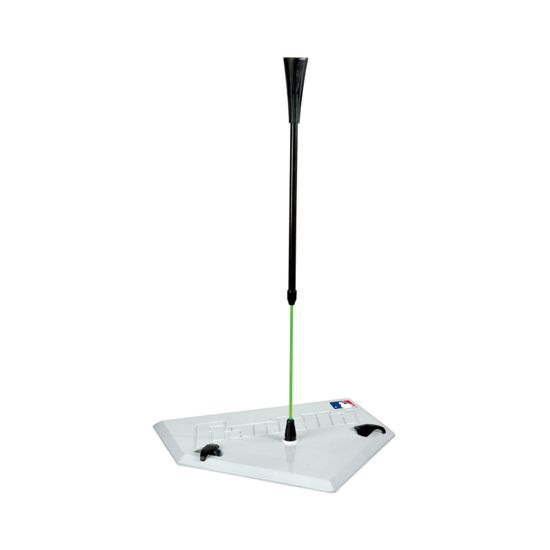 If you're not making use of a batting tee in your regular training schedule, you're missing out on a great way to improve performance. Designed to help fine-tune the mechanics of your swing, these practice aids should last for a number of seasons and bring greater power and precision to your at-bat performance. Look for durable materials that will stand up to heavy abuse without damaging your bat.
Bat Grip Tape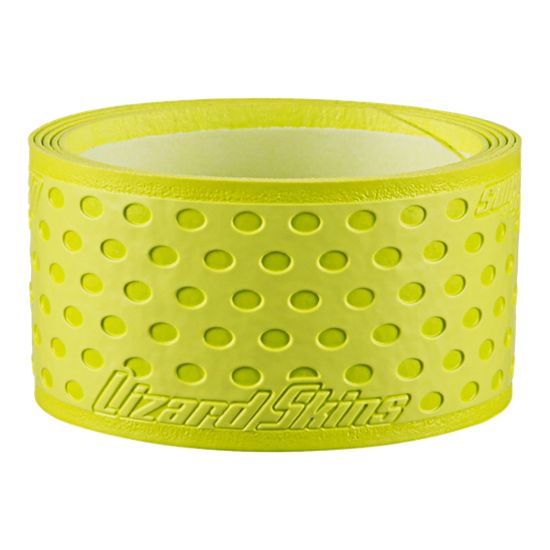 Keeping a firm hold on your bat during powerful swings is as important on the first at-bat as it is on the last of the season. Over time, the grip on aluminum and composite bats wears down just the same as any bat grip tape you apply to your wood bats. Applying grip tape to your bat not only helps increase your control of the bat but can also reduce the 'stinging' effect experienced when you make contact with the ball too close to the handle. Some players also wrap an area close to the sweet spot of the bat to increase the life of the bat, but bats wrapped this way are not allowed in most games, only in practice.
Hitting Nets
Practice for longer and more safely with hitting nets designed to withstand whatever you can throw at them. Whether you're practicing on your own and need a net to catch balls you hit or pitches you throw, look for a hitting or practice net with a large surface area made from durable netting and strong support beams. If you're running drills in the infield or outfield, practice nets can be used as a target area for catching incoming throws. A good hitting net is the kind of training gear that can take an average hitter to the next level in just one season.
Training Baseballs & Softballs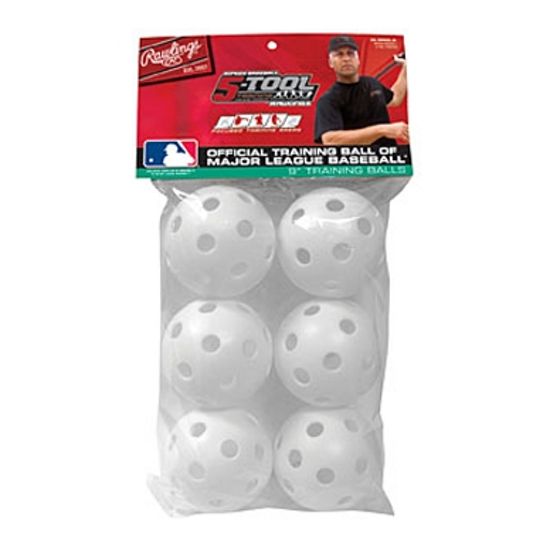 Training baseballs and softballs are designed to weigh less than a game-day ball in order to make batting drills at practice easier, safer, and also up your performance during regular play. Along with whiffle balls, training balls are softer and lighter so in order to make significant contact with them you need to increase your bat speed and the overall power you're putting into your swing. Once you go back to a regular ball, you'll be able to crush anything you come in contact with.
Some coaches have also used these softer training balls to help uncertain batters overcome their fear of staring down fastballs at the plate.
Glove Oil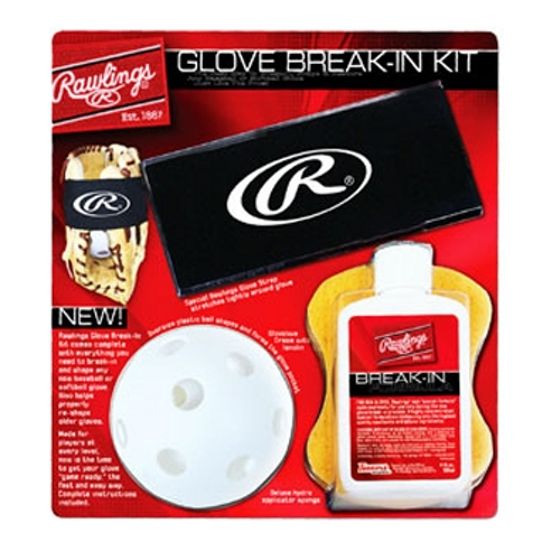 Properly applied glove oil will not only help break in your new glove faster, getting it game ready in only a few hours rather than a few weeks. It also helps protect the leather and will extend the life of your glove for many years. Best applied liberally, keep your glove feeling and looking new with glove oil from top brands like Rawlings.
If you've just bought a new glove for the season, consider glove oil a must-have item for getting your glove ready for the year.
Bat Donut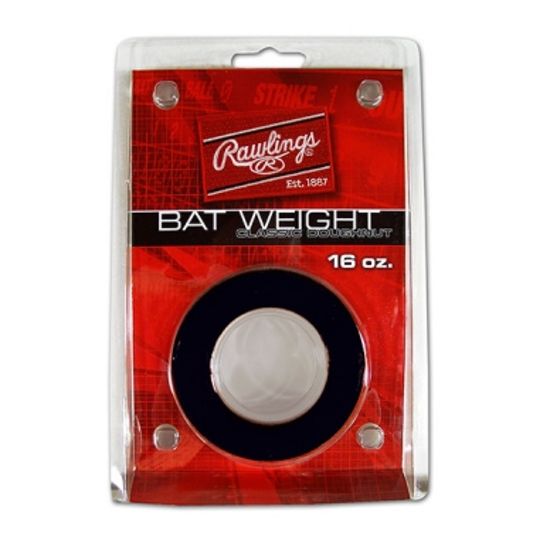 Used in practice and during on-deck warm-ups, a bat doughnut adds up to 16 ounces of weight to your bat to increase the resistance you'll feel when swinging. As soon as you pop it off you'll be able to swing with much greater speed, giving you the advantage of both power and precision at bat.
Pine Tar
Pine tar helps heavy hitters get a better grip on their bat, allowing them to loosen their hands without worrying about letting go and in turn be able to increase the amount of snap they put into their swing. It's a sticky substance made from wood that's either sprayed on the handle of the bat or applied using a rag. Pine tar has been an important tool for countless pro hitters over the years and can help even beginners add power and distance to their hits.
Eye Black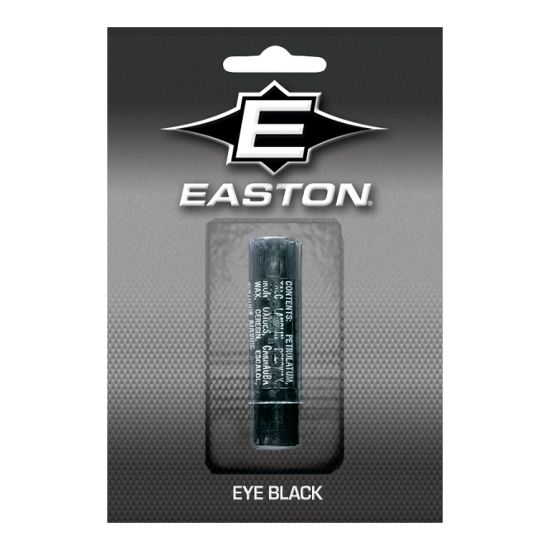 That black war paint under the pros' eyes isn't just for looks, eye black helps cut back on the glare from the sun and lights. If you're spending hours outdoors under heavy sunlight, or if the stadium lights are turned on bright, your ability to track the ball might be inhibited if you're not doing something to reduce the glare. Look for eye black that's easy to apply yourself before the game so you're ready to focus on the action as it happens.