The Right Cleats for Your Game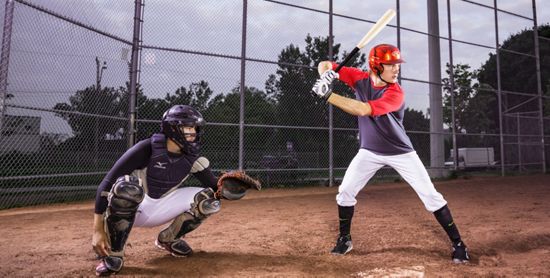 A lot goes into choosing the best cleat for your style of play. First, find out what your league allows as some prohibit metal spikes on the field. Next, match the design to your ability level – younger players and beginners may not want an aggressive metal spike. Also take into consideration the amount of ankle support you need, whether the shoe material breathes enough for you, and how much cushioning you want in a cleat. Below are the primary types of baseball cleat types:
Rubber Molded Cleats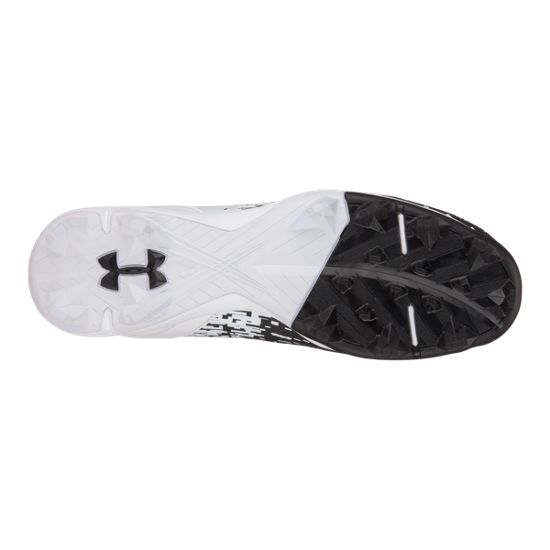 Used by: Beginner to intermediate players
Used on: Dry grass & loose shale
Designed for youth athletes and older beginners, these introductory style cleats utilize hard rubber studs molded into one complete piece. The less aggressive design reduces the chances of injury during slides as well as abrupt take-offs and stops. When getting used to wearing cleats, many beginners find less aggressive rubber cleats easier to transition into compared to sharp metal cleats. Rubber molded cleats still help you get a good grip on shale and grass when you need to take off running at full speed or come to a full stop.
Thermoplastic Polyurethane (TPU) Cleats
Used by: Intermediate to advanced players
Used on: Lush grass, turf & groomed shale
Harder than rubber but lighter than metal, cleats made with TPU offer their own unique advantages to your game. The hard-molded plastic sole and studs of these cleats are designed to give your feet the traction they need whether you're sprinting to first, chasing down fly balls, pitching a no-hitter or crushing fastballs. Intermediate players and advanced athletes alike wear TPU cleats when they need a lightweight shoe that offers stability on shale and grass without the added challenge or weight some players find when playing in aggressive metal spikes.
Metal Cleats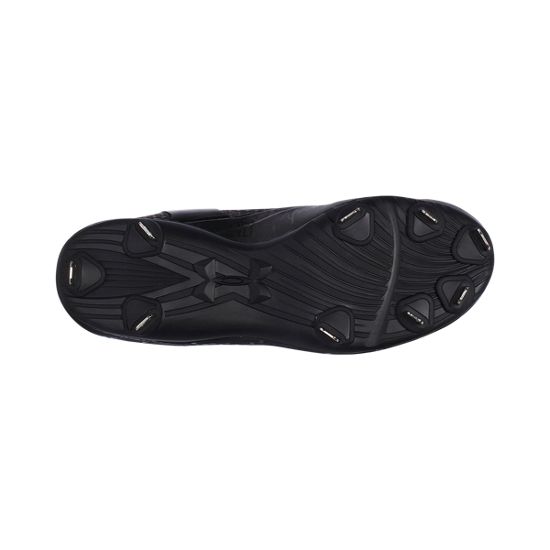 Used by: Advanced players
Used on: Well-groomed shale
Metal cleats are designed for a high-level player. You'll find most professional baseball players wearing cleats with aggressive metal spikes designed to deliver incresed control on groomed shale and grass. The added traction you get with aggressive metal spikes makes them a go to for high level play, where split second decisions make the difference between a run and an out.
The metal studs allow for players to sink and dig deeper into shale and grass due to their weight and nature. This gives you a solid base to push off from when taking off and a serious amount of control when stopping.
Turf Cleats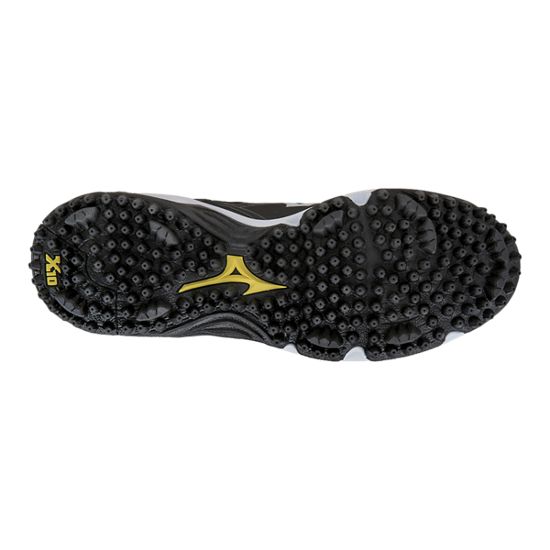 Used by: Beginner, intermediate and advanced players
Used on: Turf, grass, shale
Designed for maximum comfort and great overall traction on turf fields, turf shoes are engineered to mimic a training or running shoe when it comes to fit and features short, soft studs on the sole to increase stability and grip. Athletes at all skill levels should utilize turf shoes when training indoors and even doing other types of training outdoors. While they're designed for turf, these lightweight shoes have been known to still perform well on shale and grass.
This article and post is designed for educational purposes only. When participating in any exercise or exercise program, there is a possibility of physical injury. Please consult with a doctor prior to engaging in any exercise or exercise program. The use of any information provided is solely at your own risk. Product selection is an individual choice and the consumer is responsible for determining whether or not any product is suitable based on the consumer's circumstances.