Choosing a Bike: Where to Start
The season of trail riding, road racing, off-roading, and freestyling is fast approaching and now's the perfect time for you to find the best bike for however you ride.
Mountain Bikes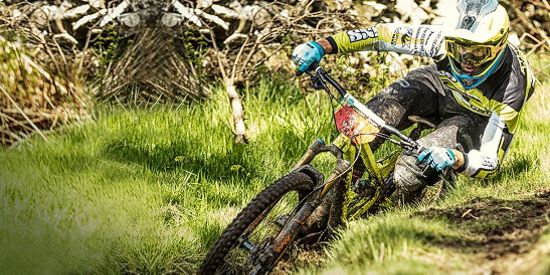 Use
Mountain bikes are designed to allow riders like you the freedom to ride off the regular trails, tackle challenging terrain and explore farther and farther off road. Finding the right fit is critical to your ride. Learn more about the right fit for a Mountain Bike.
Features
Increase stability over rough terrain with suspension that offers greater travel or improve control on narrow trails with a hardtail frame. Selecting high quality components will provide crisper, more responsive gear changes for every surface you explore.
Don't forget about essential Mountain Bike Gear and Apparel
Road Bikes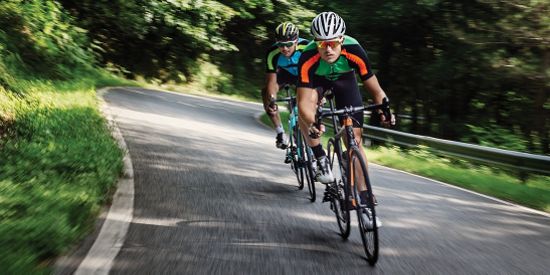 Use
Road bikes are designed for riding on pavement across long distances and allowing riders to perform at high speeds. Whether you're training for your first race or exploring a new way of staying active, find the perfect fit to peak your performance. Learn more about the right fit for a Road Bike.
Features
Improve power transfer from you to the bike, reduce rolling resistance and make your ride more efficient with high quality components for smooth gear changes, narrow tires designed for top speeds, and lightweight frames.
Don't forget about essential Road Bike Gear and Apparel
City & Comfort Bikes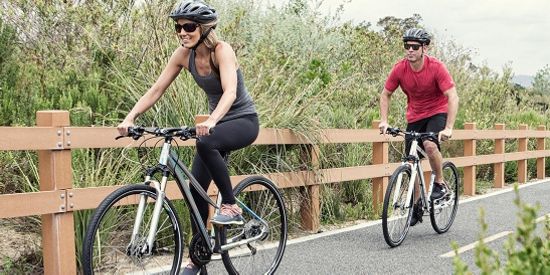 Use
City & comfort bikes are designed both with your comfort and performance in mind. Whether you're commuting to work, looking to increase your heart rate, or heading out for a leisurely ride, choose the right fit for your body and riding style. Learn more about the right fit for a city or comfort bike.
Features
Ride easy with wide, comfortable seats that allow for an upright sitting position, wider handlebars built for stability, thicker tires that make rolling over uneven terrain efficient and smooth, and frames designed for a lower centre of gravity when you're on two wheels.
Don't forget about essential Pavement Bike Gear and Apparel
BMX Bikes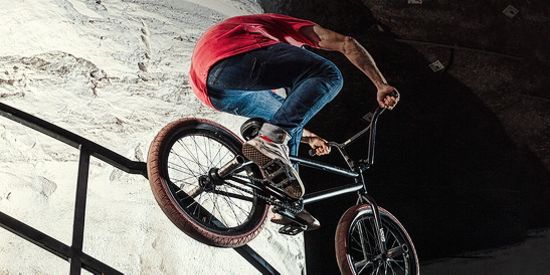 Use
BMX bikes are designed for ripping around your skate park and launching off dirt jumps with a sturdy yet maneuverable frame and build. The usual bike measurements don't apply to fitting a BMX bike – personal style and preference dictate your fit, and your performance on the bike. Learn more about the right fit for a BMX Bike.
Features
Take your riding to the next level with compact frames made to be nimble enough for precise movements, yet rugged in their construction to allow for safer tricks and landings. Customize, modify, and adjust to peak your performance on the bike.
Junior Bikes & Trailers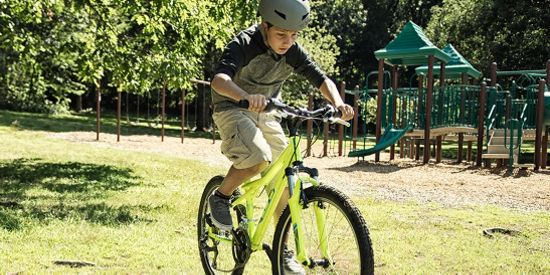 Bike Essentials
Gear up with apparel and equipment to optimize your performance during every ride.
Service Shop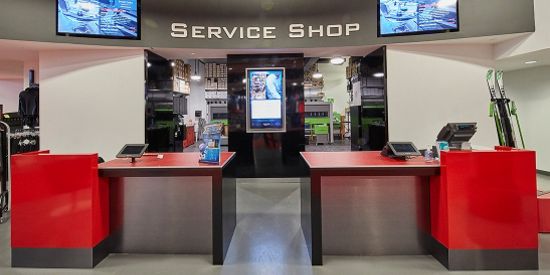 Sport Chek has developed industry-leading training for our staff so they can provide you with bike services that are essential to extending the life of your bike and reducing the risk of mechanical failure. Whether you need a minor or major bike tune-up or a brake & gear adjustment, our Service Shops can help keep your bike in top shape.
All new bike purchases include a free bike build and brake/gear adjustments for a year.
SEE RETAIL STORE SERVICES FOR MORE INFORMATION AND PRICING
This article and post is designed for educational purposes only. When participating in any exercise or exercise program, there is a possibility of physical injury. Please consult with a doctor prior to engaging in any exercise or exercise program. The use of any information provided is solely at your own risk. Product selection is an individual choice and the consumer is responsible for determining whether or not any product is suitable based on the consumer's circumstances.