CHOOSING A JUNIOR BIKE: FINDING THE FIT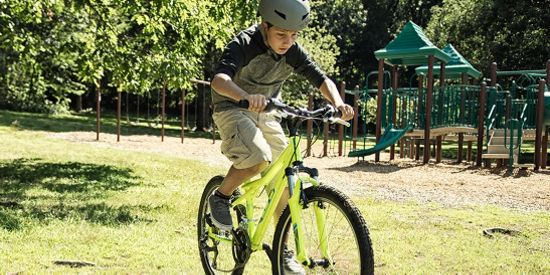 Setting kids up right for a lifetime of fun and fitness on two wheels can be as simple as making sure the bike you choose is the right fit for their age, size and abilities. Finding the proper fit is the best way to ensure they're able to operate the bike properly, and more importantly, safely.
Once they're feeling safe, comfortable and in control, kids of all ages can excel at cycling right from the beginning.
The wide variety of kids' bikes available at Sport Chek are made of quality materials and components and assembled with reliability and safety in mind. The right protective accessories and apparel will also help guarantee your child's safety and success on the bike.
THE RIGHT FIT
You might feel like buying a larger bike size for your child will allow them to grow into the frame over time, but this isn't a great option because asking a young rider to learn on a bike that's too big will only make things more challenging and potentially stunt the progression of their cycling abilities.
When getting fitted for a bike, make sure your child:
While straddling the bike can stand with feet firmly planted on the ground on either side with at least one inch of clearance
Is comfortable while seated and is able to maneuver the bike – greater control will ultimately lead to more enjoyment
Can completely rotate (steer) the handlebars without over-extending their arms or lifting their hands off the grips. If your child can't comfortably steer the bike, they might have difficulty developing the confidence they need to ride on their own and the risk of falls or injuries increases.
Wheel size
Choosing a smaller wheel size will not only reduce the overall height of the bike and make it easier for your child to get on and off, but they are also easier to rotate because there is literally less wheel to go around. Upsizing too early can make it challenging for little legs to turn the cranks and tires.
10- & 12-inch wheel 'Run' bikes: Teach balance and confidence by allowing kids to use their feet for stability while also allowing them to steer and glide while riding
12- & 16-inch wheel bikes: Teach control using training wheels. Also, less effort is required by young riders when pedaling because the wheels are smaller and turn more easily
16-, 20- & 24-inch wheel bikes: Build confidence as your child's cycling abilities progress. A BMX or transitional kid's bike is designed for use with larger tires and is meant to be ridden by larger kids with more developed coordination. Greater wheel size means greater adjustability for the bike, leading to the introduction of more advanced features like hand brakes and gears.
Brake Type
Coaster Brakes: Applying reverse pressure on the pedals and crank will stop the forward motion of the bike, making this type of brake low maintenance and extremely easy for kids to use.
Hand Brakes: Your child will eventually progress to using this type of brake and when they do, it is essential they can reach and pull the levers without taking their hands off the handles. Many kid's bikes are equipped with both hand and coaster brakes to help young riders adjust to the change, but lever adjustment is key to safety as well as skill development.
Gears
Allowing kids the ability to shift gears up and down while riding gives them greater freedom to explore farther on their bike, begin to explore more varied terrain and ultimately get more fun out of the activity. Older kids with more confidence on two wheels can manage multitasking gears, brakes, and steering which will encourage the development of more advanced riding abilities.
But because gears are more complicated to operate, most starter bikes for younger kids will stick with only one gear. Rather than asking young riders to learn a wide range of tasks, starter bikes help them stay focused on mastering balance and steering before they're ready to kick things into the next gear.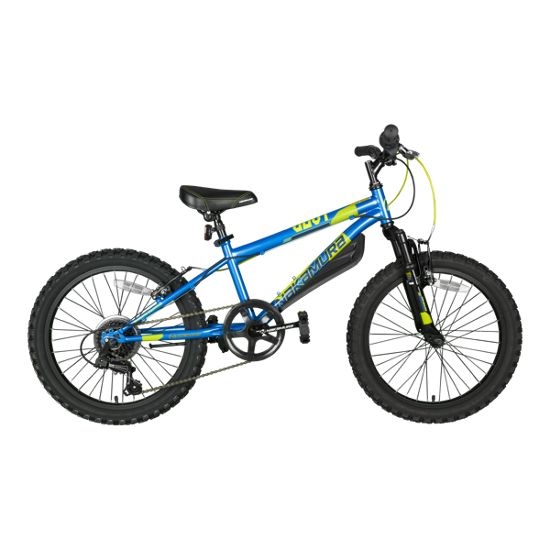 Now that you know the essential information to Junior Bikes, see our featured collection below: