CHOOSING A MOUNTAIN BIKE: FINDING YOUR FIT
Mountain bikes are designed to allow riders like you the freedom to ride off the regular trails, tackle challenging terrain and explore farther and farther off road. You need the right features to match your riding style, as well as the right fit to let you take your performance on two wheels to the next level.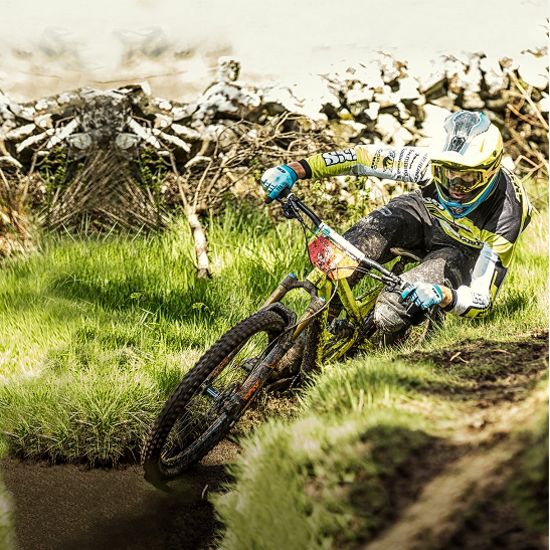 Ensure you have at least one to three inches of clearance over the bike's crossbar while standing with legs planted on each side. While seated you should be able to comfortably reach the handlebars and engage the brakes and gears.
ADJUSTING FOR PERFORMANCE
Handlebar Width
Greater width: More stable on rough terrain
Less width: More responsive and maneuverable
Saddle/Seat Height
Higher seat: More efficient climbing
Lower seat: Allows you to get out of the saddle and shift your centre of gravity lower and further to the back of the back of the bike - essential when coming down the mountain
You'll need to set the height to allow full extension of your legs, adjust the fore-aft position to line your body up with the pedals and crank, and tweak the tilt to get maximum power when peddling.
Some higher-end mountain bikes have dropper-posts, a seat post that can be adjusted by the touch of a button. Dropper Posts are becoming common in the mountain biking world because it allows riders an instant change in seat height from fully extended for climbing to fully dropped for descents.
Wheels
The size of your wheels will impact both the way the bike fits your body as well as the bike's performance on the trail.
Larger Wheels: Roll more easily over obstacles on the trail. Larger wheels will weigh more and have slower acceleration but a higher rolling momentum.
Smaller Wheels: Make your bike more nimble and maneuverable. With some weight savings, you can have quicker acceleration but a slower rolling momentum once you're going.
Wheel Size
20 or 24 inch wheels: For junior sized bikes in order to accomodate smaller sized riders.
26 inch wheels: Once considered the standard (and only) size in mountain biking, these tires are lighter, playful and easily maneuverable.
27.5 inch wheels: The perfect combination between small wheels and large wheels. Large enough to make rolling over obstacles smoother, and also a good size for maintaining maneuverability on any terrain.

29 inch wheels:

Once mostly popular with cross-country riders, "29er's" are becoming more and more common in all disciplines of mountain biking thanks to improved stability over obstacles and varied terrain. Also better suited for taller riders.
Tire Width
1.9 – 2.25 inches: For longer distances on cross-country bikes
2.25 – 2.5 inches: For trail riding and general use on all-mountain bikes
2.5 – 3.0 inches: Plus sized tires provide more traction
4.0+ inches: Fat bikes provide ample traction for riding in snow or sand or other loose terrain
Most importantly, ensure you select the right tire size for not only your body but also the type of riding you want to do.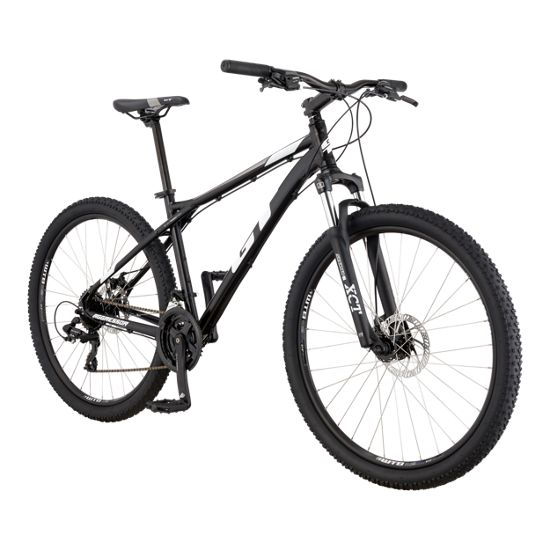 Now that you know the essential information to a Mountain Bike, see our featured collection below: