The Secret to Safer, Better Riding
Whether you only spend a few minutes on the bike a week or you're putting in dozens of hours on the trails, you can't ride at your best if you haven't properly protected yourself from injury. Riding safely doesn't mean compromising performance. It's about giving you the tools and protection needed to push your skills to the next level without the risk of serious injury.
Bike Helmet Design
Even minor accidents on a bike can result in serious injuries. That's why any serious rider equips herself with a helmet that provides complete protection in the event of a fall. Welcome to comfortable protection for all-day riding.
Impact Protection Technology
The latest and greatest in coverage and protection, MIPS (Multi-Direction Impact Protection System) is technology designed to protect your head in the event of an angled impact. In the past, many helmets were designed only to cushion impacts from head-on collisions (linear collisions), but years of research showed most cyclists hit their head at an angle which causes rotational strain on the brain. Using a flexible barrier inside the helmet attached via elastic-like connections, MIPS technology allows the outside of the helmet to twist and move based on where it makes contact with the ground without transferring that energy to your brain. The result is a significantly safer system for protecting your head.
Ventilation & Aerodynamics
Depending on the time of day and the season you ride, proper ventilation on your helmet could be the difference between a comfortable and unpleasant ride.
One of the top cycling helmet brands, GIRO, uses a ventilation technology called Wind Tunnel® that allows air to pass into the helmet and over your head, creating a cooling effect. Look for this internal channeling design if you find yourself overheating when you ride.
Gloves: Get a Grip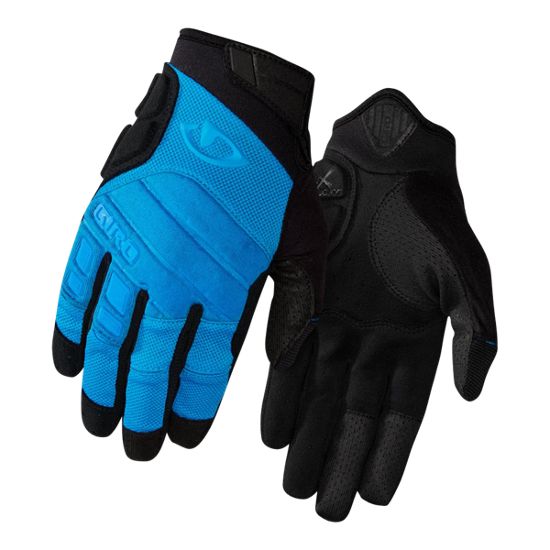 The type of gloves best suited to you depends on the type of riding you're doing most. Long-finger gloves with more aggressive grip and increased padding are more suited to mountain biking. If you're mostly riding on the road on your way to work or school, something lightweight and breathable might be more suitable. However you ride, the right gloves will not only provide enhanced comfort but improved performance as well as an extra level of protection. Riding in the summer? Short-finger gloves can reduce palm sweat. Cold-weather riding? Cover those digits to enhance dexterity and control.
Advanced Grip
Mountain bike riders know all too well how important their grip on the handlebars is when going downhill or over challenging terrain. But commuter riders will appreciate the ability to hold on more tightly to their bike as well. The importance of having greater control can't be overstated and it becomes especially critical in wet conditions. Gloves with silicone on the palms and fingers will greatly improve your ability to control your bike in any conditions.
Strategic Padding
Strategic padding on the palms, fingers and knuckles will help save you from injuries like road burn in the event of a fall. This padding also helps absorb shock transferred from your wheels, up through the frame and handlebars to your hands and arms. Over the long term, this shock-absorbing effect will greatly reduce strain on your body and improve the comfort of your ride.
When riding on trails thick with trees, some riders will appreciate the extra padding on their knuckles which provides an added layer of protection in the event your hands hit the branches as you ride by.
Breathable Materials
In warm weather, you'll likely work up a sweat on your palms. Gloves made from breathable, sweat-wicking materials help draw away moisture as you sweat, enabling you to maintain a good grip on the handlebars at all times. This moisture-regulating feature not only keeps you safe and comfortable in the summer, but it works to keep your hands warmer in cold-weather conditions as well.
Bike Lights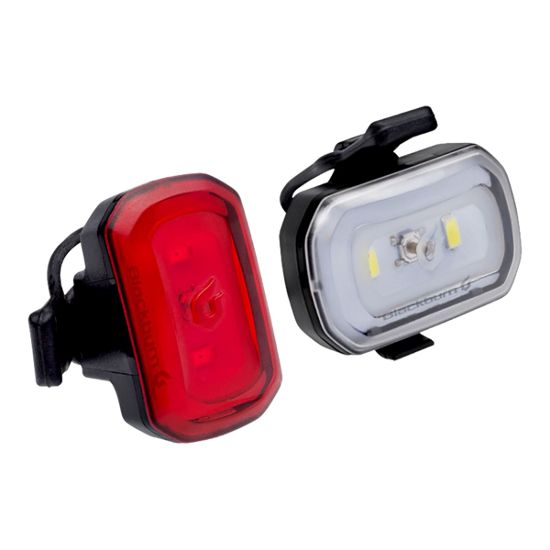 In some regions, it's illegal to ride without a bike light that lets drivers know where you are on the road. Aside from the rules of the road, using a bike light is a great way to enhance your safety by letting everyone else on the road know where you are and also increasing your own visual range. After the sun sets, your ride on the road or bike trail might become a lot more challenging if you can't see obstacles, other riders, parked cars or pedestrians.
Using just one red light on the back of your seat post will help drivers see you on the road. Using two lights, a red light on the back and a white light facing forward on the handlebars, will enable you to be seen and to see others. For the ultimate set up, secure a red light to your seat, a white one to your handlebars and a third light to your helmet to increase your range of vision even more.