Choosing the Right Shoes
Like any sport, you need the right equipment to maximize your comfort and performance. Start with the right shoes to step up your running game.
Running style is the dominant factor in determining the right shoes for you - consider the mechanics of your run. How does your foot strike the ground?
What's Your Running Style?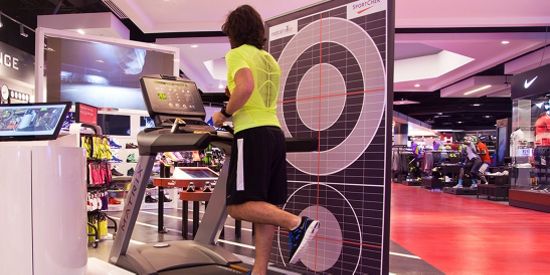 Your personal running style depends on your body type, activity level and preferences for comfort and speed. But examining the way your foot strikes the ground is a critical part of choosing the right running footwear.
Heel-first Contact
The back part of your foot (mostly heel) hits the ground first
Sometimes indicates a longer stride length
Medial (inner knee) stability offers comfort during rapid deceleration associated with heel striking
Stability shoes can help prevent injury
Midfoot Contact
The centre part of your foot strikes the ground first
Helps keep you balanced (feet under your centre of gravity)
Associated with lower chance of injury to your feet, knees and back
Low-profile or Neutral shoes can aid performance
Forefoot Contact
The front part of your foot lands first (around your toes or the ball of your foot)
Indicates fast-paced mechanics and speed
Lightweight or Minimal shoes are ideal
Other factors that can have an impact on your running style include:
Foot Type & Pronation - Consider the shape of your foot and the way your ankle and foot move. What size of arches do you have? Do your feet roll inward or outward when running?
Distance and Surfaces - Looking to run for longer? Are you running on hard surfaces?
Recovery - Did you sleep enough the night before? Are your muscles tired and sore from a week's hard training?
Shoe Types
The world of running shoe design has adapted as the sport has grown over the years. More people are running than ever before and with these new athletes come new ways of building a shoe: Comfort based on your running style, support based on your personal body mechanics, and engineering for greater speeds and longer distances.
Stability Shoes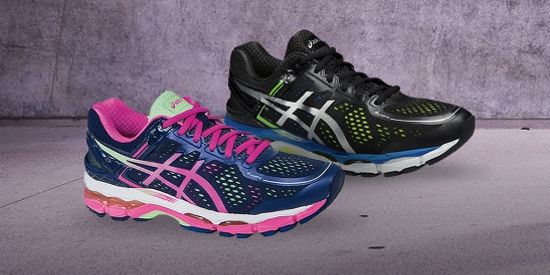 Stability shoes, as their name suggests, are designed to offer medial stability. The inside of the foot is braced upon landing thanks to a reinforced area just behind the arch of your foot, slowing the rate of pronation and providing comfort and support.
Neutral Shoes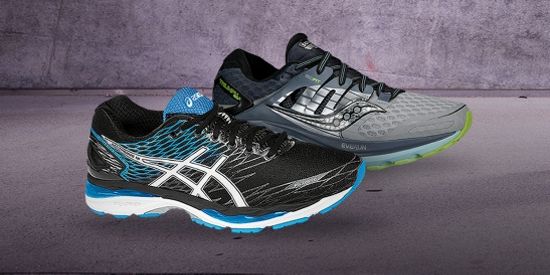 Neutral shoes are designed for a large variety of athletes, but most suited to a midfoot running style. The depth and design of the cushioning can vary a great deal from structured cushioning to lightweight. Most runners will perform well in a Neutral shoe.
Lightweight/Performance Shoes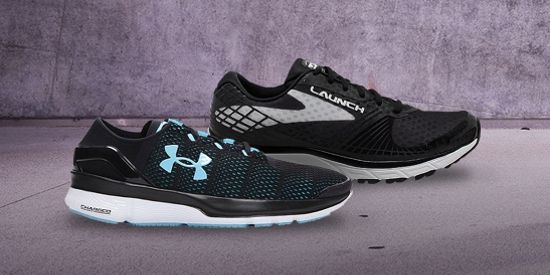 On race day, you'll appreciate the lightweight feel of performance running shoes. They come with less material to weigh you down on every stride and feature a reduced heel-to-toe drop. That means less cushioning for your landing but the engineering creates room for greater speeds and capacity for longer distances – ideal for forefoot runners.
Your body has to be trained to handle performance running shoes because there is less protection from the shock and strain of hitting the ground.
Shoe Fit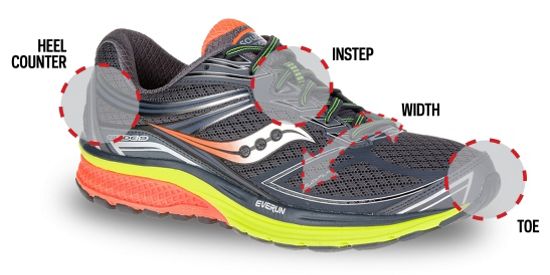 No matter how far technology advances running shoes, wearing the wrong fit will drastically hinder your performance in the short term and the long term. Friction and pressure in the wrong places creates discomfort and damage to your feet and often results in painful blisters and other more serious injuries.
Toe Fit - ½ inch of space when laced up
Your feet swell during a normal day of walking. When you run they swell even more. You need a bit of room in the toe box to allow for comfort but not so much extra space that you inhibit the flex zones of the shoe.
Instep Fit - Secure fit without big gaps on either side of tongue
Running footwear is designed to cradle the heel of your foot into the heel counter of the shoe. Proper instep fit should eliminate friction caused by any slipping around your heel.
Heel - Snug & supportive yet comfortable spacing
The back of your foot should feel supported by the heel counter of the shoe without putting too much pressure or friction on your Achilles Tendon and heel.
Width - Not too wide but room for movement & flexibility
You should be able to wiggle your foot back and forth when laced up without going over the edge of the insole inside your shoe.
Shoe Care
When should I replace my running shoes?
The general rule is that after 500 KMs your shoes are no longer providing the support they were designed for:
The foam found in the midsole compresses and loses its ability to cushion over time (referred to as compression set)
Materials break down and lose the ability to effectively support the foot
If you're preparing for a race, one pair of shoes should get you through every kilometre of training as well as the distance of the race. You don't want to run all your training kilometres in one pair and then buy new ones for race day.
Complement Your Run - Running Apparel
Technology
The right running apparel gives you the ability to train through any conditions, support your muscles, and stay safe in the dark. Whether its Sweat-wicking apparel to help regulate your core temperature, Compression apparel to help stabilize muscle groups, or reflective gear to keep you safe and seen.
Layering & Materials
Control the temperature of your body when you run no matter the conditions outside. Dressing in multiple layers provides you the flexibility to regulate your core temperature by wicking sweat away, trapping heat between layers, and blocking the wind and cold.
Complement Your Run - Apparel & Accessories
Still Feeling Unsure?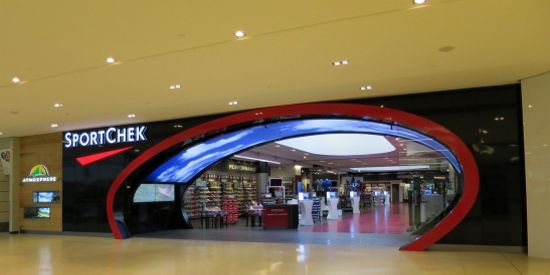 You might want to try on a few different styles of shoe so you can narrow down your preferences. See what makes you comfortable and ready to perform by walking a lap around the store or running a few metres on the treadmill to analyze your gait with the help of a Sport Chek Footwear Advisor.
If you want to visit Sport Chek in person, it's a good idea to bring your old runners in with you so a Sport Chek Advisor can examine the current state of your shoes to help determine your gait style and see how you strike the ground. Also be sure to bring in any special orthotics or insoles you wear while running.
This article and post is designed for educational purposes only. When participating in any exercise or exercise program, there is a possibility of physical injury. Please consult with a doctor prior to engaging in any exercise or exercise program. The use of any information provided is solely at your own risk. Product selection is an individual choice and the consumer is responsible for determining whether or not any product is suitable based on the consumer's circumstances.