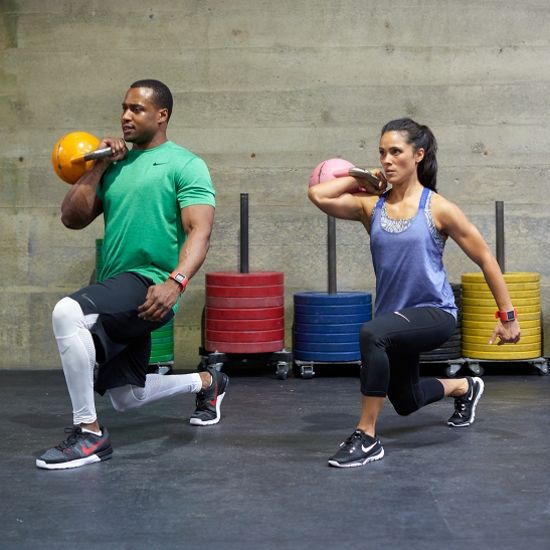 Technological advances have improved every aspect of daily life, and this is as much true in the fitness world as anywhere else. Fitness trackers have become the high-tech replacement for pedometers, and people across the globe are using them to count their steps, measure distance walked, calories burned and even monitor sleep patterns. With such a technological wonder, it's no surprise that these trackers can help make you a better person.
1. Keeps You Focused On Your Goals
One of the worst things you can do while trying to stay healthy is not having any goals. Just being active is good, but without an end goal, the entire process can become mundane and ineffective. Fitness trackers, though, can make this a thing of the past.
Most of these trackers allow users to set goals, which could include losing a certain amount of weight, getting more sleep or simply increasing one's daily activity. The ability to program these goals gives you something to shoot for, and it's when you're challenged that you're given the chance to shine.
2. Keeps You Accountable
Everyone could use a little more accountability in their life, and a fitness tracker can do just that. Research has shown that social exercising, or working out with someone else, increases the likelihood than an individual will actually get up and engage in physical activity. Fortunately, fitness trackers make this possible without actually having to see said friend.
Most fitness trackers integrate with third-party apps and using these apps, you can challenge your friends and then post the results. This is the new age of social exercising and, fortunately, it offers the same accountability as having a friend show up at 8 a.m. and knock on the door.
3. Helps You Adopt Better Sleep Patterns
When the athletic shoes come off and it's time to get some sleep, many people simply don't get as much sleep as they need. Getting less than 7-8 hours of sleep can actually affect your health and even reduce your lifespan. Fixing this bad habit will undoubtedly make you a better person, and fitness trackers can help you form better sleeping habits.
Many of these wearable trackers monitor how long you sleep, whether you woke up during the night, whether you were in light or deep sleep, and several other sleeping patterns. Once you recognize how bad your sleep habits are, you might just be motivated to fix them, which could be as easy as going to sleep earlier.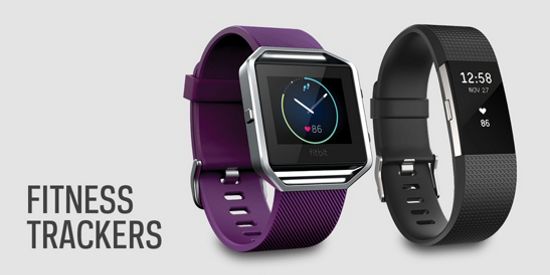 The latest tech from all your favourite brands like Fitbit, Garmin and more!
This article and post is designed for educational purposes only. When participating in any exercise or exercise program, there is a possibility of physical injury. Please consult with a doctor prior to engaging in any exercise or exercise program. The use of any information provided is solely at your own risk. Product selection is an individual choice and the consumer is responsible for determining whether or not any product is suitable based on the consumer's circumstances.