Summer is coming to an end in Canada and back to school season is creeping up on the horizon. The question is, are you ready? Back to school can be a stressful time; your students need new school supplies, a backpack, new indoor and outdoor running shoes, the list goes on. Back to School is here at Sport Chek & SportChek.ca. We can help you take care of the bulk of your shopping list without leaving your home.
But how do you know what to buy? What backpack is the right backpack? Check out our helpful tips below and order your child's back to school gear online so you can focus on getting them ready for the transition back to the classroom.
Choosing the right back to school backpack
Picking out a new backpack for school can be a lot of fun. When looking for a new school backpack, there's a few things to consider; like style, fit and functionality. Be sure to ask yourself the following before you buy:
Do you need a compartment for your laptop?

Do you need a place to put your lunch?

Do you need pouches to put pens, keys or other small objects?

Do you want water bottle holders or cell phone pockets?

How many binders & books will you need to carry?
Sport Chek carries an assortment of backpacks specific for kids, including laptop backpacks, smaller bags for younger students and backpacks for junior high and high school students. Make sure you browse our entire selection before you buy, to make sure you're finding the backpack that's perfect for your needs.
It's all about the shoes: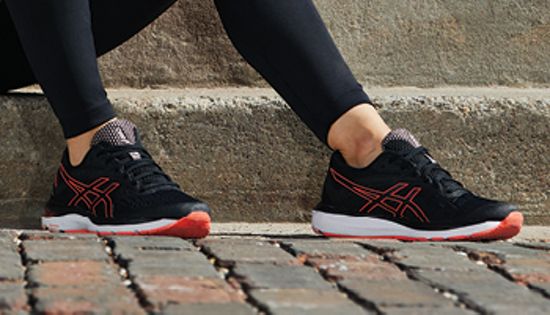 Make sure your young scholar is #trending this semester with the hottest shoes from Nike, Ripzone, Under Armour, adidas, PUMA, New Balance, Reebok, ASICS and all the top boys & girls athletic & running shoe brands. There's more than enough selection for you to choose from, but there's a few things you'll want to look out for to ensure maximum fit and comfort this school year. Your child's school may have an indoor/outdoor shoes policy. Ensure your child's indoor shoes are comfortable, with proper padding, lining and breathability. There's nothing worse than your young student losing focus because their shoes are uncomfortable. Be sure to look out for the following, once you know your child's foot size:
Don't pass down shoes from one child to the next and never buy shoes secondhand. Shoes become worn and take the shape of the wearer's feet. Putting a differently shaped foot into the shoe makes it fit incorrectly and not give proper support, which causes discomfort.

Purchase shoes lined with breathable materials to help keep your child's feet warm and dry. Don't forget about the socks! A comfortable pair of socks helps balance the comfort of your child's feet with keeping their feet snug inside their new shoes.

Ensure outdoor shoes are fit for an array of activities and grip well to a multitude of surfaces. Indoor shoes should have breathable material and be picked based on comfort and flexibility.
Sport Chek carries a selection of running shoes suited for indoor and outdoor use. We carry Nike, adidas, Converse, Under Armour, Ripzone and Vans shoes.
All Your back to school clothing needs:
Best. Year. Ever. Make sure you start your school year off in style with Sport Chek's assortment of boys & girls' Back To School outfits & accessories. Success starts with confidence. Confidence starts with Sport Chek. Find top trending styles online and save both time and money during our Back to School sale. Your new look starts right here. We've got all the top apparel ranging from RipZone, Burton to Columbia, Converse and everything in-between. Your style is what makes you stand out. Mix and match tops, bottoms, hoodies, shorts, sandals, running shoes and all the top apparel & accessories so you can hit the schoolyard running.
Bonus: 10 tips to getting back into your back to school routine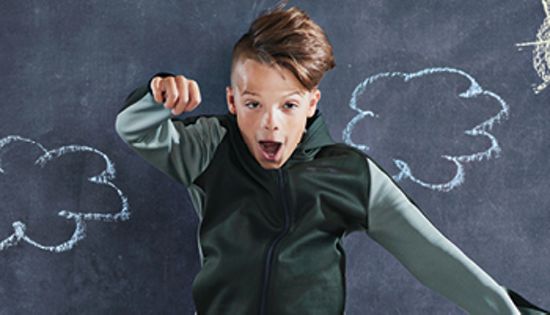 Set your kids' sleep schedules back to "School Time" two weeks before the first day.

Get your kids involved in programs that they can do after school to keep them active.

Reacquaint your kids with the calendar schedule they'll use to manage their homework, sports and activities.

Refresh your rules about screen time for the school year. What's allowed and when?

Give kids a specific day to when they can choose all the activities you do together.

Give your kids a short break after each assignment they finish, such as a short walk.

Arrange playdates with two or three of your kids' friends to rebuild existing social ties.

Include your kids in back-to-school shopping by letting them pick out their items.

Keep track of existing extracurricular activities to prevent over-scheduling.

Have your kids pack their school bags before they go to sleep that night. Have your kids also pack their gym bags the night before and leave them by the door.