SNOWBOARD BOOT FEATURES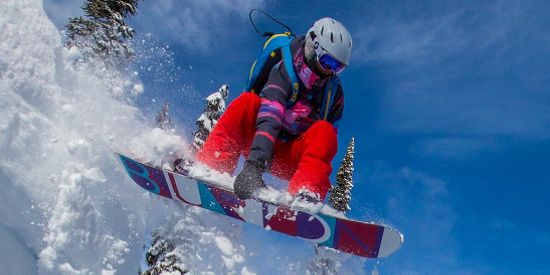 There are several men's, women's and kids' snowboard boot features to consider when selecting the right boots, although fit will be the most important consideration.
Flex – Most beginner riders prefer a boot with more flex because it provides increased maneuverability and is generally more forgiving. More advanced riders prefer a boot with less flex because it allows for a more stable and controlled ride.
Closures – The system that tightens and loosens snowboard boots. The types of snowboard boot closure systems include traditional laces, 'quick laces', or Boa closure systems which tighten and loosen the boot using either a single or dual-dial system. It's important to choose a boot with closures you can operate while wearing gloves, and that provide a snug, consistent fit all the way around your foot.
Specialty liners – You can try using moldable liners in your boot if the shell of the boot fits but you're having trouble getting a good fit with the liners provided. These moldable liners form to your foot shape using body heat, or you can try heat-molded liners that can be precisely shaped to accommodate any problem spots on your feet.
STEPS TO SIZING YOUR BOOTS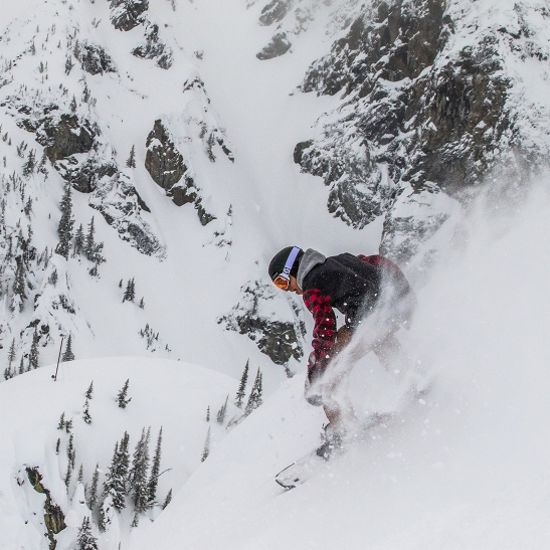 1. Measure Your Feet
Put on a clean pair of snowboard socks similar to what you'd wear on the hill.
Consider utilizing a supportive foot bed as adding a foot bed to your boots provides extra support, comfort, and warmth.
Measure your feet while you are seated and again while standing. While your foot size is an important starting point for sizing your new boots, don't get attached to a certain number because it's all about how the boots feel on your feet.
2. Start With the Shell
Pull the liners out of the boot shells and set them aside.
Step into the shells. Wiggle your feet forward until your toes brush the front of the shell.
Bend your knees and flex forward at the ankles. There should be room for one or two fingers between the back of the shell and your heel. The boots are too big if you can fit more than two fingers in there and too small if you can't fit one finger.
3. Add the Liner
Put the liners back into the boot shells and ensure they're flat and smooth within the shells. Insert the supportive foot bed now if you're using one (replacing the standard footbed).
Put the boots on while seated, first tightening the liners if they have their own tightening system (not all liners do). Now tighten the shells.
4. Take a Walk
Stand up and distribute your weight evenly on both feet. Your toes should just brush the front of the boot.
Bend your knees and shift your weight to the balls of your feet. Your toes should naturally pull back so they no longer touch the front of the boots.
If the boots feel almost right, try walking around for a couple of minutes. Give the liners time to warm up and form to the shape of your feet.
THE IMPORTANCE OF FIT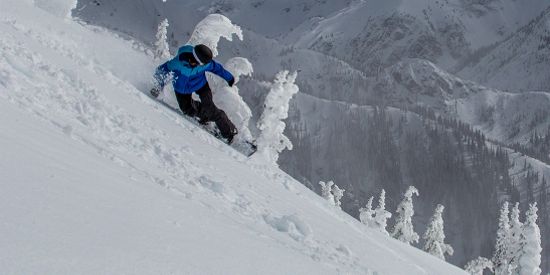 If your snowboard boots don't fit right, this can result in a variety of less-than-pleasant experiences on the hill.
If your boots are too small they can pinch and press on your feet. This can restrict blood flow and cause cramping, pain and numbness. Continuous impact of your toes on the front of your boot is not only painful but can lead to losing toe nails.
If your boots are too big this can result in cold feet due to the extra space for air within the boot, making your snowboard gear less responsive and decreasing control of your board. Oversized boots can also result in injuries caused by the foot twisting or sliding inside the boot.
MEN'S VS. WOMEN'S SNOWBOARD BOOTS
Men's snowboard boots usually have a narrower forefoot, wider heel and taller cuff in the back of the boot.
Women's snowboard boots usually have a wider forefoot, narrower heel, and shorter cuff to accommodate a lower calf muscle.
Despite these slight differences, a good boot fit is the size and design that allows for a snug, comfortable experience. You should try on a variety of boots in order to find the right one.
This article and post is designed for educational purposes only. When participating in any exercise or exercise program, there is a possibility of physical injury. Please consult with a doctor prior to engaging in any exercise or exercise program. The use of any information provided is solely at your own risk. Product selection is an individual choice and the consumer is responsible for determining whether or not any product is suitable based on the consumer's circumstances.