Choosing the Right Gear
Snowboards
Find your kids a child-sized snowboard specifically designed for youth snowboard riders at Sport Chek. Many young snowboarders choose a softer, all-mountain board that's no taller than chin height to allow for easy handling and maneuvering on the hill as they learn to control their board. As their skill level improves, they can move on to slightly longer boards which will allow them to ride a little faster and float more easily in deep snow. The design of more advanced level snowboards varies depending on riding preferences – freestyle/park or all-mountain. As your child's skill level increases, you can begin looking for a board designed more specifically for where they like to ride.
Boots
Finding youth snowboard boots that fit your child properly will ensure they stay warm and comfortable while they're having fun learning to snowboard. Kids' snowboard boots should fit snugly with a small amount of room for growth. Equipping your child with an oversized boot can cause their foot to move around, lowering control and comfort and increasing the potential for their feet to get cold.
Softer boots offer more flexibility which is good for beginner riders as it improves maneuverability on the board. A stiff boot will limit your child's ability to control the board by flexing forwards and backwards.
Bindings
Kids outgrow their snowboard boots just as fast they outgrow regular shoes. Thankfully, snowboard bindings can be adjusted to accommodate several boot sizes. Choosing a higher quality set of bindings is a good way to ensure they last through several seasons.
For young riders, bindings should be set shoulder width apart and slightly back of the center of the board. When standing in the bindings, your child's feet should be slightly open – generally around 15 degrees for the front foot, and 8 degrees for the back foot – and can be adjusted to where your child feels most comfortable. The direction the bindings are placed on the board is dependent upon your child's stance, covered below.
Youth Helmets
No one should be riding without a helmet, least of all kids who are still learning to board. One of the big dangers when learning to snowboard is constantly falling backwards. This often leads to riders hitting the back of their heads. Even when skill levels improve, it's important for your kids to wear their helmet every time they're on the mountain to ensure that in the event of an accident, there's no question they'll be protected.
Wrist Guards
For every kind of snowboarder, wrist injuries are common. As new riders develop their balance and control, they often fall forward onto their arms and hands, making them even more prone to wrist injuries. You can find wrist guards designed as separate pieces of equipment or you can purchase gloves or mittens featuring built-in wrist guards.
REGULAR OR GOOFY STANCE?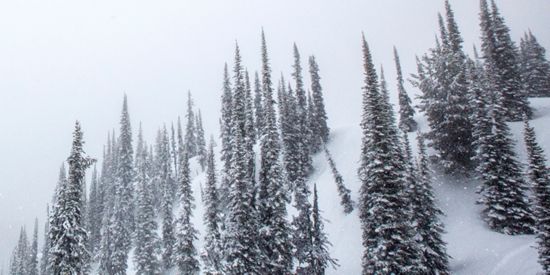 Just like people are right-hand dominant or left-hand dominant, snowboarders also vary the foot they like to lead with on their board. Known as "stance," riders choose either "regular" (left foot forward) or "goofy" (right foot forward).
Have your child stand facing away from you and gently push them from behind to determine which foot they prefer. The foot they naturally step forward with to catch their balance should be their front foot on their board.
Kids' Snowboarding Winter Clothing
It's important your kids are properly outfitted to stay warm and dry while on the mountain to ensure they're always having fun. Wind and waterproof snowboard pants and a snowboard jacket will help protect your young rider from the elements and keep out the rain and snow. Layering up in insulating, moisture-wicking fabrics will add an extra layer of warmth even if the outer layers become wet. From there you should add gloves or mitts, a neck guard, and warm socks to keep your kids warm, dry and comfortable on the slopes.
Kids' Snowboarding Lessons
Aside from equipping your young rider with the right gear that fits well, good snowboarding instruction is crucial to ensuring your kids have a fun and safe experience. A qualified instructor will help your child avoid injury, be aware of their surroundings on the mountain in order to stay safe, and help ingrain the fundamentals of balance and control.
This article and post is designed for educational purposes only. When participating in any exercise or exercise program, there is a possibility of physical injury. Please consult with a doctor prior to engaging in any exercise or exercise program. The use of any information provided is solely at your own risk. Product selection is an individual choice and the consumer is responsible for determining whether or not any product is suitable based on the consumer's circumstances.