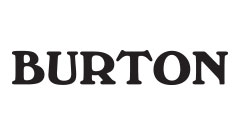 Burton
Burton pioneered a lifestyle into the mountain landscape during 1977 that became the mantle of innovation and progression – whether it's the product or the perspective.
With a stable of world-class snowboarders like Danny Davis, Mark McMorris, Shaun White and Kelly Clark, Burton collaborates with incredible talent for sure, but equally attracts those with a passion for the life.
Burton is synonymous with snowboarding, and has driven its reputation through iconic products like the Feelgood and Custom snowboards and equally timeless pieces like the Day Hiker Pack. The craftsmanship of their product transcends seasons to their Durable Goods collection of bags, clothing and outerwear with the adventurous soul in mind. From getting the most out of every journey to chasing snow around the globe, Burton charged ahead to innovate and change the way people enjoy the outdoors since day one.
Outside Versatility - The Oak
Upgrade your everyday style with this performance-minded, highly functional fleece. A headphone port lets you listen to your favorite tunes at the skate park, and the thumbhole cuffs keep the sleeves flat if you're layering for the mountain.
Burton Sustainability
You can trust the process behind Burton's products: 100% Fair Labor Association compliance in their factories by 2020 will mean that every single person making their product works in safe, healthy, and environmentally friendly conditions.
bluesign® approval guarantee
Garments with a bluesign® approval guarantee that each product meets the highest standards of responsibility for the environment, our factory workers, and you.
Shop All Burton