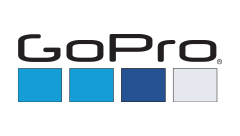 GoPro Cameras
What started with a 35mm camera and a wrist strap has grown into an international leader of the action camera industry. GoPro believes in celebrating the moment and creating meaningful experiences with the worldwide audience.
Shop Fusion Camera
Capture incredible spherical footage all in one shot with the New Fusion Camera.
Shop HERO6 Camera
Transform your adventures into incredible QuikStories right at the touch of your fingertips with the HERO6 Camera.
GoPro frees people to celebrate the moment, inspiring others to do the same. From cameras and drones to apps and accessories, everything GoPro does is geared to help you capture life as you live it, share the experience and pass on the stoke. GoPro believe that sharing our experiences makes them more meaningful and way more fun. What adventure and experience are you going to share?
+ Read More