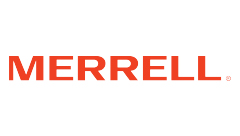 Merrell
Merrell empowers amazing outdoor lives. When you make the outdoors your own, you create your own path, your own story, your own nature.
Find Your Peak
Introducing the all-new Merrell MQM Flex- everything you need to move quickly through the mountains, nothing you don't.
It's Better Out Here
Merrell believe that nothing should get in the way of enjoying active outdoor adventures. Merrell boots will carry you through your next adventure.
Merrell MOAB
The "Mother of All Boots", the Merrell Moab has been your favourite shoe for many years and now has been been updated for 2017. Originally designed in 2006, the Moab has become to "go to" shoe for many sports and activities. Available in the low cut vent and waterproof shoe in both regular and wide width as well as the day hiking waterproof boot, there is a option for wherever you go.
Same great fit that you know and love for everyday use or that hike on your favourite trail on the weekend. Go ahead and "Take a Hike" with the new Merrell Moab 2 hiking shoes and boot.
Shop Merrell MOAB Collection
Over three decades ago, Randy Merrell began designing and manufacturing handmade custom boots for a small group of outdoor enthusiasts. Even back then they were calling them, "The best hiking boots ever made." Backpacker Magazine named Merrell boots, "the most comfortable and functional boots in North America."
Since then Merrell have come a long way – a journey that has helped shape their products, their people, and their purpose to become one of the world's top manufacturers of outdoor equipment.
Merrell gear provides high-performance and top-tier technology to help you reach new heights and new personal bests. But it's also to enable fun. Merrell try to bring a sense of pleasure and play to active outdoor adventures whenever possible. Because the whole point in life is to enjoy it. Do what you love, and do it often with your Merrell gear. It's made to last.
+ Read More