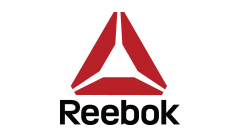 Reebok Shoes & Clothing
At Reebok we see it as our purpose to inspire people to be their absolute best. We believe that fitness is a way of life. Tough Fitness is our take on fitness for all that are willing to conquer the unknown obstacles in life.
Floatride - built to go the distance
Superior cushion means reduced impact and the knitted upper breathes and adds a unique visual.
Always Classics
Turning heads since '83, the classic leather is your go-to for everyday style.
Reebok Floatride Run
Your runs take you farther than just around the block. Explore the Floatride collection today.
Shop Reebok Floatride Run
We envision a future where humans return to their roots. A future where we recognize that each of us is a living, breathing, walking, talking, running, climbing, jumping, laughing, caring miracle—a miracle that happens only once.
Through tough fitness, we will push each other to honor the body we've been given, because we have only one body to honor. We will endure sweat, tears and even a bit of blood. We will flip tires, sprint hills, and do push-ups until we can't do them any longer. Why do we do this? We certainly aren't flipping tires to be better tire flippers. We're doing it to be better, period. Better leaders; better parents; better stronger, more determined humans—capable of anything. We do it to honor our bodies and sharpen our minds—to be more human.
+ Read More