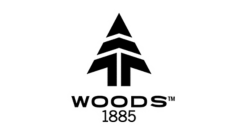 Woods
An iconic brand with a century of firsts in Canadian history, Woods has been enabling and inspiring the spirit of adventure since 1885. Woods was ­first up Mt. Logan in 1925, ­first to circumnavigate North America on the St. Roch in 1940, and joined Laurie Skreslet as he became the ­first Canadian to summit Everest in 1982. Driven by this legacy of leadership, Woods continues to develop products that meet the demands of today's outdoor adventurers.
Technical layering for all conditions.
The Expedition Series is key in staying dry and comfortable in Canada's ever-changing climate. It's gear that can be put to the test so that you can push the boundaries of yourself, be it mountain worthy or streetwise.
Transition from mountain to city.
Built to withstand Canada's harsh backcountry conditions but practical enough for urban life, the Explorer Series transitions seamlessly from mountain to city.