CHOOSING A MOUNTAIN BIKE: FINDING YOUR FIT
Mountain bikes are designed to allow riders like you the freedom to ride off the regular trails, tackle challenging terrain and explore farther and farther off road. You need the right features to match your riding style, as well as the right fit to let you take your performance on two wheels to the next level.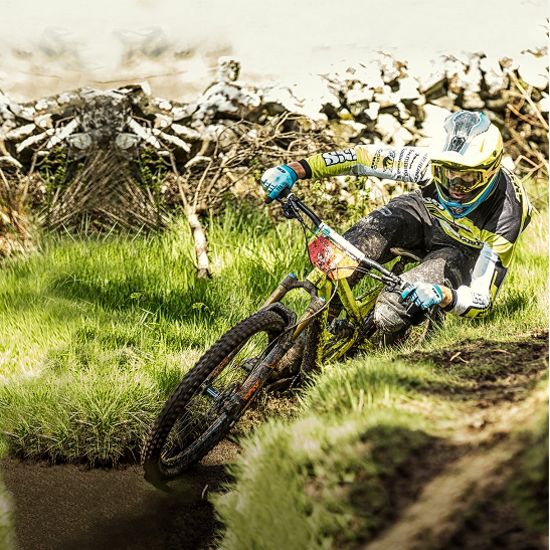 Ensure you have at least one to three inches of clearance over the bike's crossbar while standing with legs planted on each side. While seated you should be able to comfortably reach the handlebars and engage the brakes and gears.
ADJUSTING FOR PERFORMANCE
Handlebar Width
Greater width: More stable on rough terrain
Less width: More responsive and maneuverable
Saddle/Seat Height
Higher seat: More efficient climbing
Lower seat: More stable on aggressive terrain
Also consider the style of bike seat best suited for how you want to ride. Designed to enable peak performance for a variety of body types, seats come in both wide and narrow styles, longer and shorter, and varying shapes.
Next you'll need to set the height to allow full extension of your legs, adjust the fore-aft position to line your body up with the pedals and crank, and tweak the tilt to get maximum power when peddling.
Try out a few different styles and adjustments in store to see which fit works best for you.
Wheels
The size of your wheels will impact both the way the bike fits your body as well as the bike's performance on the trail.
Larger Wheels: Roll more easily over obstacles on the trail making your ride smooth and efficient
Smaller Wheels: Make your bike more maneuverable on winding trails
Wheel Size
26 inch wheels: Once considered the standard size and favoured among most riders thanks to improved maneuverability on tight trails.
27.5 inch wheels: Large enough to make rolling over obstacles smoother, and also a good size for maintaining maneuverability on any terrain.
29 inch wheels: Popular with cross-country riders thanks to improved stability over obstacles and varied terrain. Better suited for taller riders.
Tire Width
1.9 – 2.25 inches: For long distances on cross-country bikes
2.25 – 2.4 inches: For trail riding and general use on all-mountain bikes
2.5 inches: For downhill riding where stability on rough and steep terrain is critical
Most importantly, ensure you select the right tire size for not only your body but also the type of riding you want to do.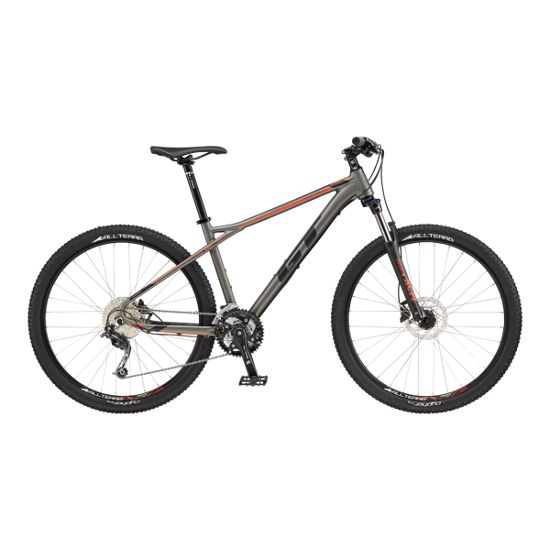 Now that you know the essential information to a Mountain Bike, see our featured collection below: