5 Great Places to Run Around Vancouver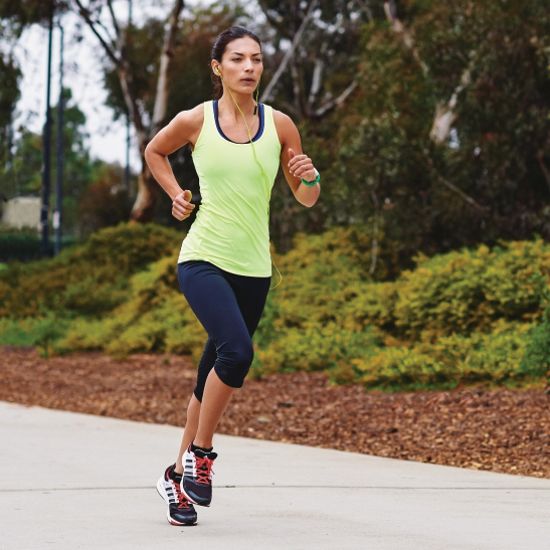 Vancouver is known for its beautiful scenery, entertaining nightlife, and bustling business. Runners and walkers also love Vancouver for its many wooded running trails and its endless paved paths. Runners can talk advantage of every season in their city by pounding the pavement at any of these top 5 places to run in Vancouver.
1. Stanley Park Seawall
The seawall around Stanley Park was built to avoid problems of erosion. The structure provides a stunning support system for the interior park, and it borders the Lost Lagoon, which offers runners a view of crystal clear blue water. The paved path around the seawall also leads runners to False Creek, where the cold mist is carried off the water by winds in the winter months. With the right cold weather gear, like protective gloves and headwear, runners can enjoy the Seawall path year-round.
2. Burnaby Central Park
Vancouver is full of parks for runners to explore, and Burnaby Park is one of the most popular, even if it is considered a suburb outside the main city. Burnaby offers runners 214 acres of family-friendly trails. Many of the winding paths lead runners through towering trees and lush forest, making this a perfect place for a sweaty escape.
3. Trout Lake
Vancouver is a city that is rich in waterfront views. Trout Lake is a popular choice for runners who want to loop around a glistening body of water, and maybe cool down in the lake afterward. Most of the waterfront paths are paved, so runners should wear footwear that is meant for road running.
4. Jericho Park
Jericho Park has everything, from tree-lined paths, to open fields, to the sandy Jericho Beach. Runners can choose paved roads that surround the park, or more natural trails. If runners want a real challenge, they can even run on the sand at the north side of the park.
5. Burrard Bridge
Burrard Bridge brings runners right into downtown Vancouver. If runners work or live in downtown, this bridge is the perfect place for a quick afternoon run to get out of the office.
With the right running clothes and accessories, runners can go the distance wherever and whenever in Vancouver, with the convenience of gear from Sport Chek. From running shoes to outdoor wear that will keep runners comfortable for the long haul, runners can rely upon our inventory for all their running needs. Shopping Sport Chek's inventory is simple! Runners can view our items by selecting the activity or category they're interested in, or they can search for our specific products using the search bar.
5 Great Places to Run Around Calgary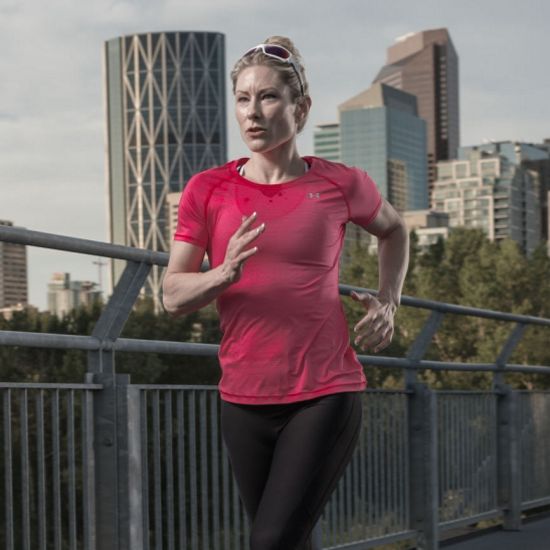 Calgary is a runner's paradise. The bustling city is home to over 10,000 hectares of beautiful parkland, limitless trail choices and kilometres of ground for runners of all skill levels to cover. While the options for running around Calgary are abundant, these five particular places offer runners a variety of scenery, challenge and natural beauty.
1. Prince's Island Park
Prince's Island Park is located in the centre of all the downtown action in Calgary, yet it has the water to set it apart. Runners can enjoy views of downtown, as well as of the surrounding Bow River. With Calgary's warm summers, this park is the perfect spot for breaking a sweat on quick lunch break runs.
2. Nose Hill Park
Nose Hill Park is popular among Calgary residents who want to get out of the traffic and crowds to seek solace with a view. With a flat summit and rolling prairie grassland, Nose Hill is a relaxing place to run for those who also want to gain some incline. Runners should remember to wear appropriate pants when the weather is cold, as the long grass can feel uncomfortable on bare skin during colder months.
3. Fish Creek Provincial Park
The largest urban park in all of Calgary, Fish Creek Provincial Park offers runners endless trails and open land. The park is full of tree-lined trails that are marked, so runners won't get lost. Trail races are popular here, and many of the races include running over streams and rocks.
4. Edworthy Park
Edworthy Park has everything for runners, with trails that provide river views and city views. One of the most popular trails is the Douglas Fur Trail, which gains some elevation to give runners an added challenge. Both men and women should remember to wear the proper running shoes for traversing uneven terrain.
5. Weaselhead Flats
Weaselhead Flats borders the Glenmore Reservoir. Runners not only have plenty of trails to choose from, but they also have views of the water to accompany the 237 hectares of land.
With so much distance to cover in Calgary's parks, runners of all skill levels can find a trail that's right for them. The next step is to find the right clothes and accessories for every time of year at Sport Chek. We carry a large variety of running gear for men and women. From footwear needs, to stylish running apparel, runners can browse Sport Chek's inventory by activity or category, or they can search us for specific products using the search bar.
5 Great Places to Run Around Edmonton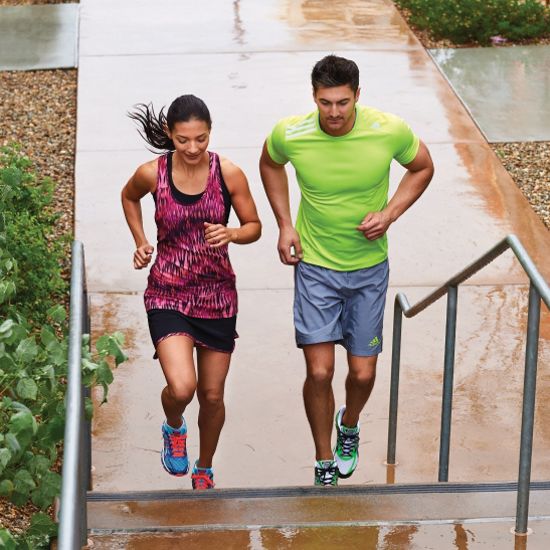 Edmonton's pedigree as an urban runner's paradise is indisputable. This central Alberta metropolis has even hosted the 2001 World Track and Field Championships. That same year, William Hawrelak Park was at the epicentre of the World Triathlon Championships.
1. River Valley Trails
Edmonton boasts more kilometres of forested trails than any other major city in North America. Many runners put on their running shoes and focus their attention on the interconnected parks running along the North Saskatchewan River. Collectively, these parks offer more than 150 km of trails. Runners can opt for routes along the river bank, through deep woods and down into ravines. Consult the river valley trail maps maintained by the City of Edmonton.
2. Kinsmen Sports Centre Area
Kinsmen is a fitness colossus that is the largest centre of its kind in all of Canada. Many runners begin and end their daily runs at the centre. There are 22 mapped routes offer runners every workout option imaginable. Don't forget that pedometer during a run along the 16.70 km "Mill Creek Monster," a route that traverses Queen Elizabeth Park, Mill Creek Ravine and Argyll Park. It may be challenging, but it is consistently scenic.
Beginners and those with slightly less ambitious desires can try the "Cloverdale Clover," a 7.30 km that simply goes out along the north bank of the river and returns along the south bank after it crosses the Cloverdale Bridge. There's also an S-shaped, 19.83 km riverfront trail that passes right by the Edmonton Valley Zoo.
3. Gold Bar Park Trails
At Gold Bar Park, it is possible to follow a forest trail along the river beginning at 50 street west and continuing to the Gold Bar/Rundle foot bridge. After crossing the river, follow the trail to the right, into Rundle Park, and follow the unpaved trail that is close to the top of the riverbank. Follow the route to the tennis courts, turn around, and return to your starting point along the same path. The trails along the northern edge of Goldbar Park are popular. In the winter, these trails entertain cross-country skiers.
4. Millcreek Ravine Park Trail
The Millcreek Ravine Park Trail leads right into the downtown River Valley Trail System for those that want to traverse greater distances. Both the paved and unpaved trails offer a tranquil and relaxing alternative to more urban routes. Access the park's trails at 95A Street and 83rd Avenue.
5. Terwillegar Park Trails
Terwillegar Park is tucked into a deep bend in the North Saskatchewan River. Many of the trails are hard-packed and therefore quite conducive to running. Views of the river and various ponds accompany many a run in Terwilligar Park. Those interested in the added challenge of an occasional incline will find fulfillment on some trails.
Before you head out, browse our selection for running shoes, apparel and accessories.
5 Great Places to Run Around Saskatoon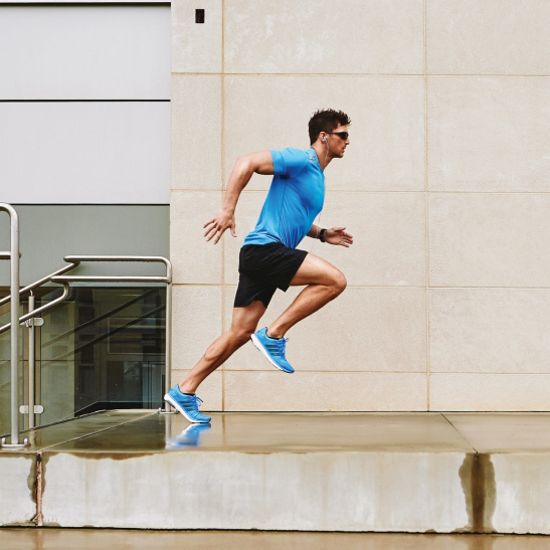 There is certainly a large group of dedicated runners in Saskatoon, and there is no shortage of trails to serve this fitness-minded community. Although much of the attention understandably gravitates toward the trails on either side of the South Saskatchewan River, other routes are popular as well.
1. Meewasin Valley Trail
"Meewasin" is a Cree word for "beautiful," and the Meewasin Valley Trail certainly lives up to its name. In fact, in 2012, Reader's Digest included the trail on its list of the "10 Greatest Hikes in Canada." This trail runs on both sides of the river, and access points are provided throughout Saskatoon. Seventeen kilometres of the trail are part of the Trans Canada Trail (TCT). The TCT will ultimately connect over a thousand communities with more than 22,000 kilometres of trails. In Saskatoon, runners on the Meewasin Valley Trail can easily forget that they and their running shoes are making their way though a city populated by a quarter-million inhabitants.
2. Mogathon Route
Anyone interested in a good 10k run can follow the route of the 2015 Mogathon. Click here for a route map. Start at the south end of the Central Business District and follow the Broadway Avenue Bridge to the east side of the river. Follow the trail to just south of Diefenbaker Park. There, it is possible to cross the bridge back across the river and to return along the trail on the other side of the river.
3. Gabriel Dumont Park
The trail at Gabriel Dumont Park runs along the banks of the river, only a five-minute drive from the downtown area. This is a modest 3k trail on the south side of Saskatoon that's appropriate for beginners and others just looking for a quick run. The trailhead is found near the parking lot south of the intersection of 8th Street and Saskatchewan Crescent. Runners embark on a crushed rock trail that is routed over gently rolling terrain. Natural grasses flank runners along a trail that is often just metres from the river.
4. Beaver Creek Conservation Area
A quick 10-minute drive south of the city is all that is required to enjoy a run at the Beaver Creek Conservation Area. Here, runners can opt for routes that range from flat, sandy trails to those routed around beaver dams. The four trails in the vicinity of the dams feature elevation changes as they occasionally traverse woodlands. These often-narrow trails are perfect for the runner who seeks more demanding inclines than are typically found on the more urban trails.
5. Crocus Prairie
Those seeking a serious workout in a pristine environment can head out on Central Avenue to a dirt parking lot past the Regional Psychiatric Centre. The seasonal profusion of blossoming crocus flowers adds inspiration along the way. Runners can extend their experience by moving on from the Crocus Prairie trail to the Sutherland Beach trail.
A helpful resource for runners in the area is the Saskatoon Road Runners Association. This active group of devoted runners offers training and competition opportunities for those of every age group and ability level.
You'll find all the running gear that you will need, including shoes, apparel and accessories, at Sport Chek, Canada's largest online sports retailer.
3 Great Places to Run Around Winnipeg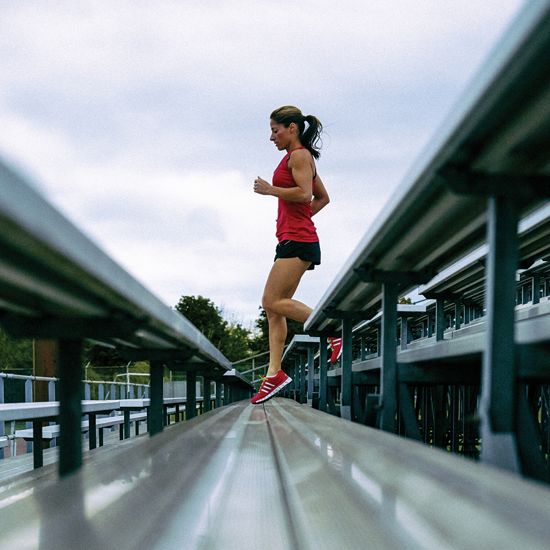 What a great time to go for a run! Lace up those new running shoes that you have been dying to try out and head on over to one of these great places to run around Winnipeg. It doesn't matter if you're a running veteran or a first timer, there is no better time to start than right now. So head on over to your local Sport Chek for all of the gear that you need to get in shape.
1. Bird Hill Provincial Park
Talk about a great place to experience nature! The Bird Hill Provincial Park is full of paved and off-road paths to keep your body guessing as you push it to its limits. Enjoy the sights and sounds of nature as you fill your lungs with fresh air in this giant recreational park. The park is equipped with routes for all types of runners, first timers can stick to the roads and flat grounds, while those with more experience can challenge themselves in the park's hilly, rugged terrain.
2. Sturgeon Creek Park
Those looking for a great place to run in the suburbs should check out Sturgeon Road and the loop that it forms with Sturgeon Creek Park. Start your run over at the Grace Hospital and jog through the beautiful suburbs of Western Winnipeg as you make your way towards Silver Avenue. Then begins the transition to a more nature intensive run as you enter Sturgeon Creek Park and run alongside the creek until you return to the hospital. This route is the perfect blend of civilization and nature, and is also a great trail for bringing your dog along with you.
3. St. John's
If you are seeking a more urban environment to exercise in, look no further than St. John's, located just west of the Red River. This densely populated area has plenty of sidewalks and crosswalks so that you can safely jog through the city without having to worry about traffic. Another great feature of running through St. John's is the abundance of routes that are available to take. Experienced runners can go for much longer by jogging the perimeter of the community, while beginners can get the same great city experience by taking different streets to shave a little distance off of their jog.
5 Great Places to Run Around the Greater Toronto Area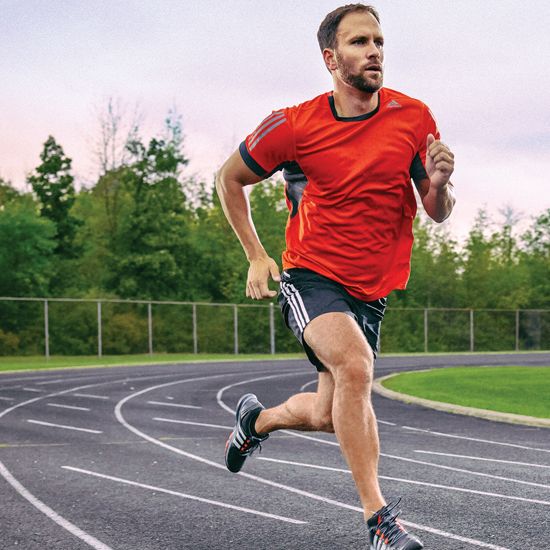 Toronto
High Park
It's easy to forget where you are in Toronto's largest and most popular park. With terrain that will tax even well-developed calves, High Park offers both paved and unpaved running trails. Beginners will find the paved roadways near Bloor Street fairly level. Down below, there is a level trail that circles Grenadier Pond.
Humber Bay Park East and West
This is one of those areas only locals know about. Tall condos block the lake from the highway, making this a pristine waterfront jog through a wildlife and butterfly sanctuary. Photographers love this area for its view of the Toronto skyline and the wildlife that live here. This area will make you want to put on your shorts and go for a run on the level trails.
Toronto Lakeshore
Even when there is no breeze, there is something about a body of water that makes everything seem cooler. This path runs along the edge of Lake Ontario, south of the Gardiner Expressway, and will take you from the city's west end to the east end. The path is shared by cyclists, runners, and people who just enjoy being by the lake. If you need added inspiration, keep in mind that this stretch is included in the annual Toronto Waterfront Marathon.
Mississauga & Oakville
Mississauga
Further west along the Lakeshore, across the border into Mississauga, signs will point you to Lakefront Promenade Park. Here, a beginning runner can enjoy the feel of running by the water, on groomed gravel and pavement, past the Mississauga Sailing Club. Runners of all abilities frequent this trail.
Oakville
As you might have guessed, running by the water is a favourite activity of ours, and Oakville continues in that vein. From Lakeshore Road West, head south along Forsythe Street past the Oakville Yacht Squadron and on to Tannery Park. Here you will have an unobstructed view of Lake Ontario as you continue westward on the Waterfront Trail. A cool wind blows ashore on this open stretch, so you may want to bring a windbreaker.
5 Great Places to Run Around Toronto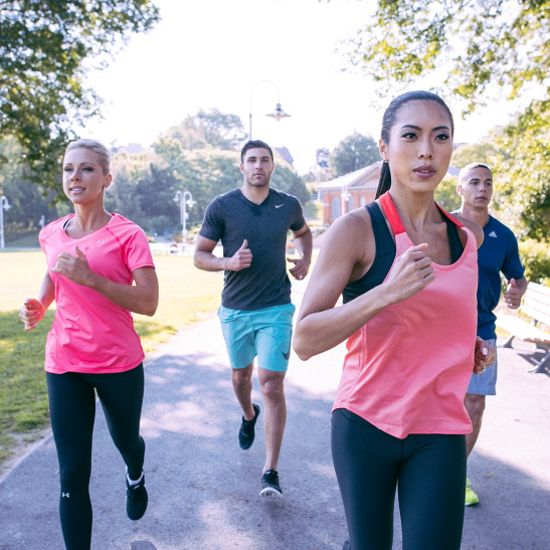 Toronto is a fantastic place to live and it is also a fantastic place to exercise. With that in mind, here are 5 great places to run around Toronto.
1. Toronto Islands
Though a little off the beaten path, there are plenty of great places to run along the Toronto islands. Many of these islands offer bicycle rentals, but they also have excellent running paths that anyone can utilize. If you are looking for a cozy place to run along the beach, you might check out one of these islands.
2. Humber River Trail
If you like running along freshwater rather than the sea, these paved trails along the Humber River are a great option. Runners here can enjoy 32 km of running paths and is a very underutilized spot for running. This makes it great if you want some more privacy on your run.
3. High Park
This park is great not only for its trails, but also for its 400 acres of land that you can easily navigate. These unpaved paths include plenty of gardens, trees, and hills, all of which creates a soothing environment and a challenging run.
4. Beltline Trail
This long trail runs along where the old railway used to be. It is a popular destination for runners, which is why it has many entrances along the northeast part of Toronto.
5. Yorkville Park
If you want more of a city environment, Yorkville Park is a great option to consider. It features some unique architecture and just the right amount of trees to make for a calming environment. Running around this park can be a great way to exercise in a more urban environment.
General Running Tips
Of course, there are also some general tips you should keep in mind when running around Toronto.
First, make sure to always have the right footwear, as this will help support your ankles, knees, and muscles.
Second, after considering your footwear, also consider your hydration. A good hydration pack can really help to ensure you stay on track.
Finally, make sure to stretch prior to running, as this will help keep your muscles from being overworked.
Toronto has some beautiful places to run, so regardless of where you go just remember to follow these tips. This will keep you moving forward and ensure you get the most out of your running routine.
4 Great Places to Run Around Ottawa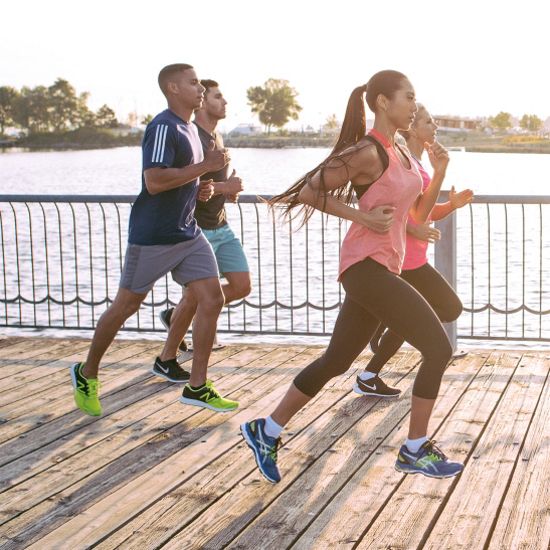 Now is a better time than ever to lace up a fresh new pair of running shoes, put on a new pair of shorts, and get some exercise in the great outdoors. So whether you are an experienced runner or someone who is just getting into it, we have all the gear you need to achieve your better.
1. Carleton University
If you are looking to do your running in a more suburban area, on a paved surface, then lace up your sneakers and head on over to the Carleton University campus. Start your run out on Campus Avenue and enjoy the gorgeous sights and sounds of the campus as you make your way towards University Drive, which loops around to take you right back to where you started.
2. Parc La Baie
For those of you who prefer to enjoy your exercise in the comfort of mother nature, check out the beautiful Parc La Baie, located on the shore of the Riviere des Outaouais. The park has several long and short paths running right through the heart of nature, allowing you to breathe in only the freshest air during your workout. Stick to the designated paths or blaze your own trails through nature -- the choice is yours in Parc La Baie.
3. Dow's Lake
Located right beside Carleton University, Dow's Lake offers runners a challenging, but rewarding place to go for a jog. Park your car off of Queen Elizabeth Drive, run the shore of the lake, and you will be back at your car before you know it. Not only is the lake itself full of wonderful views and jogging paths, but you also get to run through the Dominion Arboretum and the Fletcher Wildlife Garden, which are works of art in themselves.
4. Centretown
The most urban of all the running routes, this one takes you through the heart of the city via sidewalks and crosswalks on your way back to where you started. Experienced runners should have no trouble running the entire perimeter of Centretown, while those of you who are just starting out may want shorten the run by turning a few blocks early. Either way, this one-of-a-kind route will take you through a ton of city action while maintaining a nice, paved running surface.
This article and post is designed for educational purposes only. When participating in any exercise or exercise program, there is a possibility of physical injury. Please consult with a doctor prior to engaging in any exercise or exercise program. The use of any information provided is solely at your own risk. Product selection is an individual choice and the consumer is responsible for determining whether or not any product is suitable based on the consumer's circumstances.