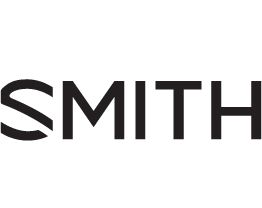 Item #: 330680171
In a parallel universe, not long ago, we set out to develop the ideal interchangeable sunglass. It was agreed that this style needed to be lightweight, contemporary, and performance driven. The Parallel delivers.
Features
Polarized to minimize glare
Medium fit and coverage
Megol nose and temple pads for a comfortable fit
Specifications
Frame: TR90 Grilamid
Lenses: Carbonic TLT
Frame Measurements: 65-15-123
Base Lens Curvature: 9
Vendor Style Number: PLPPBRBR
Excellent for Racing
Jess107Z
Houston, TX, USA
May 04, 2018
The Parallel optics are such a great fit. I've worn them during my half-marathon race and half-ironman race and they don't fumble around my face. I believe they are light-weight and comfortable that you almost forget they are there. You can easily pull them up on your head when you want to remove and they don't fall off. This is such a great pair and absolutely great for daily wear if necessary. I absolutely recommend.
Parellel Review
IDerby63
Grand Rapids, OH 43522, USA
April 23, 2018
This is the second pair of Parallel's that I have owned...the fit is nice and they stay in place while riding my motorcycle. Overall, great quality and ability to change out lenses is super nice.
Parrall performance
Canuck
Alberta, Canada
April 05, 2018
I've been buying this style for years as it is a classic! Great sporting shades with changeable lens with numerous colors to suit the sun brightness! Highly recommended for sport activities. Lens are changeable so when they are scratched you do not have to buy the entire frame, just the lens. Wish they wouldn't scratch as much and that a non scratch coating could be put on but over time maybe...
Love these!
Lfointhelou
St. Louis, MO
October 12, 2017
I bought these & wore them for a half marathon. I am so pleased with this purchase. It was cloudy most of the day so I wore them on my head mostly. I didn't even notice they were there. When the sun did come out, they worked wonderfully. They stay in place but are so lightweight! I highly recommend these!
My favorite shades
AK47
Flagstaff, AZ, USA
September 10, 2017
This is my second pair, having lost my last pair. Great fit and good wind protection on a bike. I like being able to replace the lens. I have destroyed two sets of lenses over the last few years. I think that the max lens also works in the frame, but I haven't tried it..
Comfortable fit for smaller faces!
soccerkix
Colorado, USA
August 23, 2017
Finally, glasses that fit smaller faces! Very stylish, but durable for activities. I'm an outdoor enthusiast and love how these glasses fit whether mountain biking, hiking Colorado's 14ers, or simply running the trails. Lightweight and comfortable, these glasses stay in place during any activity. LOVE the interchangeable lenses and will probably purchase lighter ones for evening rides and hikes.
Great glasses
BA2392
Colorado, USA
June 29, 2017
I like these sunglasses. I have a slim face and they do not overwhelm me. I like that I have two lenses that came with them. I wish there was also a clear lens I could purchase but overall, I think these are great glasses.
Best Smith Purchase YET!
Smitmeg
Detroit Lakes, MN
June 09, 2017
Love, Love, Love the fit and color of these glasses. You won't be disappointed. They fit my smaller face shape without overwhelming me. Very comfortable.
Second Pair!
JasonCo
Texas, USA
June 01, 2017
I suppose it says something when you buy a product for a second time! The reason I purchased this model was that I recently lost my first "Parallel". First pair, having them nearly three years, were sturdy and comfortable, lenses were clear and durable. I didn't think twice about what brand or model to go with. Love my Smith sunglasses, but hope I don't have to purchase a new pair anytime soon!
Lightweight, stylish and surprisingly durable
DesetRat
Moab, UT 84532, USA
April 11, 2017
As a climbing and canyoneering guide in Moab, Utah, I am constantly putting gear to the test. Sunglasses are an essential piece of equipment. These sunglasses have stood up to hundreds of days on the rock and in the sand. They are lightweight enough that I barely notice them on my face, but durable enough to take the constant beating of 40 mph sandstorms, unrelenting UV and guarantee that I'll drop them, drag them and cram them in my pack on a daily basis. The interchangeable lenses are a quick and easy to deal with. Bottom line...These are the most practical sunglasses I have ever owned and they're pretty cute too.
Fit is awesome - optics are awesome
Raymond53
Flagstaff, AZ, USA
March 13, 2017
I admit I don't consider any other sunglasses but Smith. When the price, fit and optics meet all my needs, shopping around is just a waste of time. I use these sunglasses for mountain biking and driving.
Great Fit for Smaller Faces
CMurph
Bozeman, MT, USA
January 19, 2017
We recently moved to the mountains, a lot of blue bird days and snow!! Needed something with a great polarized lens, but a pair that would fit my small face. These fit the bill perfectly!! Love my Smith products!
My Go To
Darnell
Fresno, CA, USA
October 23, 2016
I've been wearing a pair of these every day for over 5 years now. First pair went through three sets of lenses (I work with my hands, eye protection required, things happen) before finally replacing the frames. For having literally worn them everyday for so long, fitting my head perfectly and so so comfy, I was plenty happy with how they held up. buying a second pair was an easy decision.
Great Glasses!
Tracy207
Maine
August 25, 2016
I owned a pair of Smith's Parallel glasses for about 7 years. I lost them 2 days ago and have been searching to replace them. I have absolutely loved them. The only issue that I ever encountered was with the nose pads. Both, in the past 2 years, fell off. I continued to use them for cycling and found they stayed on fine. I finally called Smith to see if they could help with that. My new nose pads (no charge) are on their way to my house. Too bad I've lost the glasses! Great service though. I was, however, disappointed to find that when buying a new pair they no longer come with 3 sets of lenses as mine did, or a case (from what I can see on the website). I will likely buy them again despite this.
Love smith products
Aaron46
Michigan, USA
August 07, 2016
I ordered these parallel glasses as a replacement for my favorite sunglasses ever, the smith factor model which are no longer available. I owned the factor model for over 10 years and was really disappointed that they were no longer supported. I am very pleased with my choice as the parallel frames are just as good if not better than my previous favorites.
Smith always puts out a great product and this is another example
Lisadoc04
Meridian, ID, USA
July 08, 2016
Working for the fire service it is always important to not only protect your eyes from certain debris but also have something that is going to last and look good. Smith has always stood bye there word in regard to customer service and also provide a great product. Thanks for taking such good care of us.
Best shades for running I have ever had
Bob56
Tampa, FL, USA
June 10, 2016
Well vented excellent optics my new go to pair beating out my Oakley's for comfort I really enjoy wearing these. I have not swapped out lenses yet but that seems to be an easy affair and having that as an option is key for me as I'm active all the time in all weathers as a competitive runner, hang glider pilot and sailor. Well done!
Proud Smith Optics Sponsored Rider
Bonez
Ridgecrest, CA, USA
May 28, 2015
Always a bit primpy when it comes to buying sunglasses. Got a small mellon and small nose, so I'm a bit stupid when it comes to stepping out into the unknown when it comes to buying a new pair of shades. Decided to step into these sunglasses from the Hideouts that I've previously bought for a different look and loved them from the second I opened the shipping box! Fit and feel on the face is just awesome. Don't even feel like you have shades on at all. Already looking into my next colorway and order coming in again soon. As always, order was sent out same day I placed it, customer service has always surprised me by the way it goes out of their way to cater to their riders. Thank again for the support and keep pumping out the great products!!!
Fantastic Sunglasses
Skibum
Ripley, WV, USA
February 19, 2015
I am a member of the National Ski Patrol and I love Smith Products. I have used Smith products for the last 15 years. I have had 3 pair of sunglasses, three pairs of snow goggles, and 1 pair of motocross goggles. I've always been impressed with them. They are top performers. But please for the Love of God fix the cases. I have the Parallel Sun glasses Black with Polarized Gold Mirror Lenses. My wife left the windows down in the car and the sunglasses case got wet. The next day when I went to use the sunglasses the lenses had waves in them. It appears the water soaked cased caused the lenses to delaminate. I returned the lenses under warranty which Smith replaced at no charge. The only problem is they don't have Polarized Gold Mirror lenses as a replacement so I was bummed when I had to pick different lenses. I do have two complaints...1 major and 2 minor complaints. Minor complaint #1 is not being able to get a Polarized Gold Mirror replacement lenses. Minor complaint #2 Design a case that springs closed for both the sunglasses and the goggles. I'm willing to pay for a case that works. The zippers are cheap and you always feel like they are going to break when you open the case. The MAJOR complaint is this: These sunglasses have interchangeable lenses. I have 4 sets of lenses, yellow, clear, igniter and Polarized Gold Mirror. The case has a silk section to house the spare lenses. Problem is this. Because the lense holder is silk and the lenses are slick all 3 sets of lenses fall out of the silk lense holder and either into the main section of the case or onto the floor. This makes me mad more than anything. I've even be willing to pay for a case and long as it retains the lenses. The silk case for the sunglass lenses is a good idea but please give it a flap that will Velcro down to hold each lense securely in it's appropriate section. This may seem like a small thing it's a HUGH frustration, especially when you put and take your glasses into and out of the cases multiple times daily. The same is true with the snow goggles case. The spare lenses are always falling out. Again the sunglasses and goggles are a Great Products.....the issue with the spare lenses falling out of the sunglasses and goggles case is go bad it angers me just thinking about it. Even though I love your products I may not buy another Smith product just because of this problem. Honestly, I know you can make great products, figure out how to make a great case. If you buy this product be prepared to get mad regarding the case.
Great Sport Sun Glasses
SeattleSounder
Seattle, WA, USA
August 07, 2014
I've had these glasses for almost a year now, and I've been very pleased. The frames have maintained their shape, and the pads have not shown any sign of deterioration. Very comfortable even for long periods of time. These glasses stay put during runs and bootcamp workouts. They have even managed to stay on a few times when I've gotten knocked off my board into the water!
Love the frame, hate the lenses
runbikeblade
Sheldon, IA 51201, USA
August 02, 2014
After the first week of wearing around town, I would have given them 5 stars. Then I wore them for 4 long days of biking and am giving them a generous 2 star review. I have the pearl with bronze lens and there are little tiny spots all over that the mirror has come off. We can't figure out what could have caused it. We don't use aerosol sunscreen, nothing I use on my bike is ever sprayed, its very strange. I have 2 other brands of mirrored lens glasses that were half the price and after biking thousands of miles with them (one pair I've had for almost 15 years) there is only one tiny scratch. These made it one week and and the lenses are shot. Very disappointing. However, the frame is awesome; no fogging, stays put on your face, and they look super cute when I'm running or biking or just running errands. I haven't contacted Smith about the lens issue yet, but hopefully a replacement lens won't have the same problem.
Great versatile glasses
2TrackTrooper
Upper Peninsula of Michigan, MI, USA
December 28, 2013
I've always had ski and motocross style optics from Smith. I never thought about trying Smith sun glasses. After trying them at a retail store I'm glad I did! Fit and finish are excellent. Very pleased.
Very Impressed
OlJayhawker
Hutchinson, KS, USA
September 18, 2013
I did a lot of research and kept coming back to this brand and model. Upon reciept of my glasses I was happy with my decision. The fit is excellent, finish is outstanding, and the polarized lens works very well with my contacts. Already had one friend order his own pair after trying mine.
Great buy
Mikef
Northern California
March 12, 2013
Very comfortable, easy to change lenses, good looks. I looked at lots of sunglasses and these came up to the top of my list each time. I wear 'em for everything - trips to Yosemite's high country, weekend hikes with my daughter, driving, working outside in the yard and sitting outside at a weekend brew-fest. They are perfect and I would gladly buy another pair.
Spectacular!!
Dman36
Colorado, USA
February 19, 2013
The Parallel series are flawless!! I have very sensitive eye's and with these polarized lenses I don't feel blinded by the sun or snow. They are great from snowboarding to golf. A quick change of the lens and off again. I compared to a lot of models from Oakley and Spy... and for the price it's a must buy.
Great for the Flats
CaptBrian
Undisclosed
February 03, 2013
I wanted a pair of glasses with interchangeable lenses for sight fishing the Florida flats. The Smith Parallels were a nice choice. They fit my narrower face perfectly. I use Polarized yellow for early morning just before and after sun up and then switch to Polarized Brown for the remainder of the day. When fishing in the deeper water in bright sun where I'm not trying to read bottom, I switch to Polarized Gray. So far, I've not been disappointed in choosing the Smith Parallel.