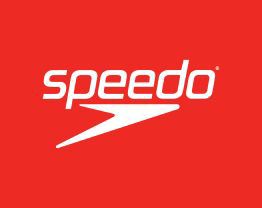 Item #: 330812436
Speedo equals better fit, performance, quality and innovation! Competitive front lined one piece for racing or lap swimming. Worn by Olympic athletes! Also great for fashion wear poolside or at the beach. Chlorine and salt water resistant Endurance polyester fabrication exclusive to Speedo. Endurance contains no Elastane, therefore NO degradation. No color loss after 237 hours exposure to sunlight. Suitable for use in Jacuzzis. Core solid colours with contrast trim. Comfortable skinny strap fly back style for secure fit that won't bind or gap. Ideal for swimming and all watersports.
My Go-To Suit!
Splash!
Toronto, ON
June 19, 2012
I absolutely love this suit! I'm a loyal Speedo fan and I always use Speedo Endurance for practices and work (I'm a lifeguard). I bought my first one approximately 9 months ago and it's still in amazing condition -- I swim 6 times a week -- without fading or stretching (except for a little but around the butt). Since then I've bought two more to keep in different lockers at different pools. Looks great and doesn't restrict my body movements!
Wonderful, Comfortable and looks great!!
The gym freak
Vancouver, BC
October 14, 2011
This was amazing. It was so comfortable and makes you loo slimmer and more slender while letting you have a lot of freedom in movement. Although i is a little on the pricey side it is worth it.
"Don't judge a book by its cover
christina the swimmer
london,On
November 14, 2010
stylish swim suit