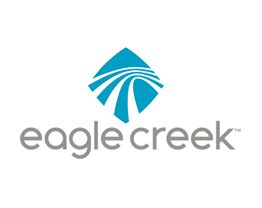 Item #: 331074652
Because better rest means you arrive at your destination ready to explore, pick up the Sandman Travel Pillow. The pillow folds into its own pocket when not in use.
Features
Easy Adjust™ valve for custom support
release valve to deflate
removable ultra-soft and washable fleece cover
Specifications
Microfleece
19.69 x 12.2 x 0.5 in.
8 oz.
Bladder seams leak
Danielo
Port Aransas TX
January 02, 2016
Bladder leaked at the seams, 1 cm tear. How do I get a replacement? Would have loved a summer version ( coolmax) have woken up during a flight with my neck totally drenched in sweat.
Sandman Travel Pillow - Must have...
Duffy
W. Bloomfield, MI
December 14, 2015
It adjust to whatever firmness/softness you want easily. Compact when folded "into" itself so easier to stow. Looks really nice, not cheap looking.
Sandman Travel Pillow...
Duffy
W. Bloomfield, MI
November 18, 2015
Previously I had used an American Tourister pillow. I am so glad I got this one. You can inflate it to whatever comfort level you want. Thanks sandman for the great sleep...
Don't take it on a long trip
Pain in the Neck
Seattle
August 11, 2015
I'm returning my second Sandman pillow after it quickly developed a leak on a long trip. The first Sandman was replaced on warranty but I am now going to ask for a different model. There are many reviews which describe leaks in the Sandman; I'm surprised they haven't fixed this problem. Both leaks occured at the fold point on the internal seam. If you buy a Sandman, don't store it in the folded configuration.
Don't bother - unless it's disposable
Dave
San Diego, CA
March 15, 2015
I purchased my original pillow in 2009 and used it extensively on domestic and international flights. It was truly a godsend, especially for flights to Asia. But then in 2012, I made a mistake and tucked it into the seat pocket on a plane and left it behind. No problem. I purchased a replacement and literally in 3 trips the seam had sprung a leak. It would lose air as soon as I inflated it. I tried patching it with a bicycle tube repair kit to no avail. So I purchased another one, and wouldn't you know it after 5 trips the seam started leaking. It seems like something has changed in either the materials, the manufacturing and/or quality control. These pillows shouldn't be disposable - it's really disappointing.
Awesome Warranty!
Lake Lover
Lake Lotawana, MO
March 02, 2015
I bought my original Sandman Travel Pillow maybe 15-18 years ago and absolutely love it. I only use it on flights because it is compact, very comfortable and useful so I keep it in my carry-on. The fleece outer part is in good shape but the bladder sprung a leak. Tried to fix but to no avail. I called the Warranty Dept and they sent me a brand new bladder ($8) for no charge and no shipping charge! My old love is new again. Yeah! Great customer service. Will buy more from Eagle Creek!
Eagle Creek Sandman Travel Pillos
Alyce in Wonderland
San Diego, CA
December 14, 2014
I sleep on my Sandman Travel Pillow every night. It provides support and I don't wake up with a stiff neck….solves a problem I have had for a long time. I will also take it with me on an airplane when we travel
Awesome Pillow!
Robin
El Sobrante, CA
November 18, 2014
I see people lugging these big pillows around & think they're crazy! This has traveled with me on countless flights and is so easy to quickly inflate & deflate. After five years or so, the bladder finally sprung a little leak. It lasted much longer than I ever expected. I got a $7.99 replacement bladder with free shipping (rather than hassling with warranty folks). And you can easily wash the cover.
Good, while it lasted
Marcelo
Brazil
October 08, 2014
I was very happy with product after purchase. Easy to inflate/deflate/store. Felt cold in usage, no sweaty necks! But after 3 travels (and 2 years in storage - always clean and dry), the inflatable inner tube started to leak. Severe leakage through the seam. I hope they replace the inner tube free of charge. Otherwise, this will be a US$ 30 totally wasted...
Quick delivery and lifetime guarantee
Darby
Portland, OR
September 26, 2014
This is my second purchase of this item. I mainly use it on the airlines. I was hoping to take advantage of the "lifetime guarantee" on my first one, as the inside contents sprung a leak after many years of use. I did not treat it poorly. I hope to hear back from you about this request soon.
Years of Restful Travel
Northern Gal
Ontario
September 10, 2013
I have used this pillow for 5 years on all my travels. Love the compactness of throwing the folded up pillow into my purse. Also like that the cover can be removed for washing after each trip. The cover has held up well with washings. It is easy to use and the fold away pocket also stores my eye mask and ear plugs. It is comfortable to sleep on either around the neck or as a pillow. Great product and I wouldn't want to ever travel without it!