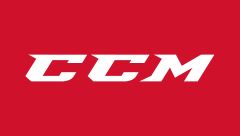 Item #: 331324327
The evolution of the CL glove with improved fit and mobility. Overall tapered fit with a snug backhand and narrow fingers opening to a wider cuff. The CL500 glove, weighing 300g, is the perfect balance of pro level protection and lightweight construction and a key part of the CCM CRAZY LIGHT story. This glove is perfect for players looking to improve control with a better handle on their stick.
Features
Nylon with polyurethane trim for cool comfort and long-term durability.
NHL ® level UFOAM with stretch vented mesh gussets to keep hands cool and flexible.
NEW 3 piece flex design prevents the thumb from moving backwards but allows good forward flex to promote control of the stick.
Pro-feel N8080 Nash with soft Nash reinforcement to increase durability and help improve stick handling.
UFOAM segment on open cuff plus mobile cuff roll enhances movement, flexibility and protection.
Tapered to improve stick control.