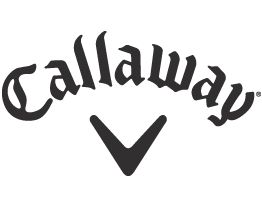 Item #: 331567387
Bertha's Back. And She's Meaner than Ever. The new Big Bertha Driver is so revolutionary, it deserves to carry one of the most legendary names in golf. It's faster, more robust and features our new Adjustable Perimeter Weighting for maximum distance via total driver performance. Don't just take our word for it. Hit it & you will see.
Features
Hyper Speed Face(tm): Our New Hyper Speed Face design is nothing short of ground-breaking & revolutionary. It is 10% lighter, hotter and more robust than ever before, increasing ball speeds on shots hit across the face. Our longest Total Performance Driver.
Adjustable Perimeter Weighting: We put our new Adjustable Perimeter Weighting slide toward the rear of the club which leads to significantly higher MOI and forgiveness, while offering a wider range of draw and fade bias options. All of this amounts to longer & straighter shots. 20% higher MOI than Razr Fit Extreme.
Advanced Adjustable Hosel: Increase or decrease loft in 1 degree increments (up to +2 degree or down -1 degree) with the adjustable hosel to optimize launch angle and backspin for maximizing your distance. Adjust Draw or Neutral directional bias to optimize shot shape for more accuracy.
Forged Composite: High Strength, Lightweight crown saves 20g of weight, allowing Big Bertha to have Adjustable Perimeter Weighting, a deeper CG for higher MOI and low spin with a lighter, more preferred swing weight. The more adjustability you add to a driver, the more imperative it is to have a forged composite construction.