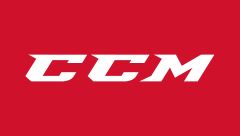 Item #: 331567790
These CCM RBZ 130 Junior Shin Guards feature novel knee and shin caps that incorporate vented systems to deflect direct hits while providing hockey players the maximum strength and air circulation they need while on the ice. A great choice for those wishing for added protection without decreased mobility, these CCM Shin Guards use a cross strapping system to provide snug support.
Features
Knee Cap: Vented puck deflection design Helps avoid direct impacts, air circulation to keep the player comfortable.
Shin Cap: Anatomical shell with ventilation Maximum strength and support combined with air circulation.
Liner: Lightweight removable comfort liner Secures the leg and knee in the proper position, washable.
Calf Protection: Lightweight molded exposed foam calf wrap Elite level protection, Prevents water absorption, keeps pads light all game.
Strapping: Cross strapping system Customization ensures a secure fit.
System: Lightweight foam segmented construction Additional coverage without inhibiting mobility..