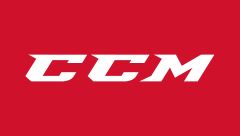 Item #: 331568597
CCM's RBZ 150 Elbow Pads deliver comfort, impact protection, and outstanding mobility. These pads have lightweight molded PE Deep for secure fit, the floating elbow bed has a comfort grip landing zone for good fit across the elbows and the molded bicep with exposed foam and PE inserts is lightweight and impact-resistant.
Features
Construction: 3-Piece design Full range of motion, complete impact protection.
Caps: Lightweight molded PE Deep secure fit for impact protection.
Elbow Bed: Floating with comfort grip Landing zone to secure the fit of the elbow.
Forearm: Lightweight molded PE protection Low profile elite level protection.
Bicep: Molded bicep with lightweight exposed foam covering Lightweight elite level protection.
Attachment: 3 strap system (Elastic, Lock) Fully customizable fit.