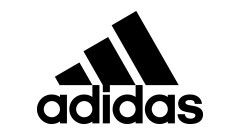 Item #: 331606875
The adidas Predator Competition Goal Gloves were designed with a soft and durable all-around weatherproof grip to help goalies defend their nets no matter the season. The glove's negative cut keeps it snug and tight when blocking goals, and the elastic bandage and full-wrap wrist strap ensures ample support while playing goalie. The adidas Predator Competition Goal Glove is consistently one of the most popular goalkeeper glove choices on the market.
Features
All-round grip.
Great grip, softness and durability in all weathers.
Negative cut provides a tight and snug fit. Approx. 80% of our goalkeeper assets are wearing this cut.
Elastic Bandage.
Perfect fit and wrist support.
Full-wrap wrist strap provides perfect customisation of wrist fit.