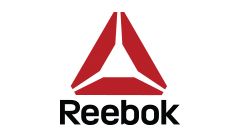 Item #: 331612390
Don't let your sporting equipment become full of bacteria and grime! Take control and neutralize any odour with Reebok Captodour Sport 500 mL. The Reebok Captodour Sport is non-corrosive and safe to use on most sporting equipment. It also has a revitalizing scent of Fresh Rain and a chemical formula that is biodegradable and environmentally friendly, yet strong enough to destroy harmful microorganisms.
Features
Neutralizer: neutralizes odours with environmental chemistry technology
Destroyer: Eliminates odours using harmless bacteria
Deodourizer: Deodourizes and leaves sports equipment smelling fresh non-toxic, non-flammable, non-corrosive and biodegradable. The solution used to eliminates odours from sports equipment.