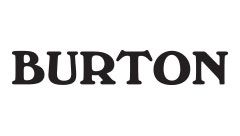 Item #: 331665125
Snow, carpet, or even grass, the Burton Riglet board lets you bring the learning experience home from the mountain...year-round! With a built-in Riglet reel, safe and forgiving edgeless construction, and grippy EVA foot pads, kids can quickly jump on and develop basic skills in your own backyard while you pull them across any low-friction surface. Inserts make it easy to add bindings when it's time to take the next step.
Features
Bend: Flat Top. A flat profile between the feet means stability, better balance, and continuous edge control. The tip and tail kick up with an early rise outside the feet for the catch-free, loose feeling you'd expect from rocker.
Shape: Twin Shape. Twin Shape Perfectly symmetrical for a balanced ride that's equally versatile when ridden regular or switch. Jib, spin, stomp, and butter with a greater balance of freestyle mobility and cat-like stability no matter which way you point it
Flex: Twin Flex: Twin Flex The flex is perfectly symmetrical from tip to tail for a balanced ride that's equally versatile regular or switch
Easy Rider, Riglet Reel, Grippy EVA Foot Pad Easy Rider Easy Rider on the Genie, Chopper®, Chopper STAR WARS™, Chicklet™, Riglet, and After School Special gives riders an incredibly soft and forgiving board that's virtually impossible to catch an edge on. With a convex base that lifts the edges off the snow and a super soft flex, these boards make it easy to learn balance and board control.
Specifications
Our Online Return Policy does not apply to this item. This item must be returned directly to the manufacturer. See Return Exceptions for more information.