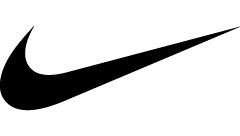 Item #: 331743515
The streamlined Nike Onyx Storm Classic Women's Lingerie One Piece Swimsuit is perfect for race day. Featuring Nike's premium NX fabric, this suit offers durability and comfort during competition.
Features
Moderate open back
Thin crisscross straps for enhanced comfort
Medium neck line
Great fit, functionality, comfort and support
Ideal for practice and race day
Engineered with Nike NX, a highly durable nylon and chlorine-resistant Spandex® blend
Designed to handle the rigours of training and competition
Built for superior shape retention and support
Comfortable but premature wear
fitness swimmer
Edmonton, AB
December 19, 2015
I have used this suit twice a week (60 min/wk) in a chlorinated pool for about 10 months. It is very comfortable & fits my body well -- slim, broad shoulders, small bust. It is starting to wear; i.e., loosing its shape, spandex is fraying.