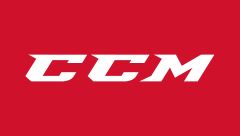 Item #: 331754831
Premier goalie pants D30 shock absorption technology with the best fit and flexibility the low profile high impact absorption D30 foam protection added to the front groin will provide confidence in the net. The new premier goal pant based of the 20K with the interior belt to keep a snug fit while the pant provides more coverage and the 1" zipper extension allows for growth mid-season.
Features
Waist: Molded Plastic with PE foam
Length extension: senior N/A intermediate/junior hidden zipper with 1" length extender
Thigh protection: Molded plastic with PE foam
Hip protection: Molded plastic with PE foam
Spine: senior/intermediate molded EVA foam junior: PE foam
Material: 400D Nylon with stretch zones
Belt: SR/INT: Inner belt system JR: Outer belt
intermediate: m: waist: 27" - 29" / l: waist: 28" - 30" / xl: waist: 29" - 31"