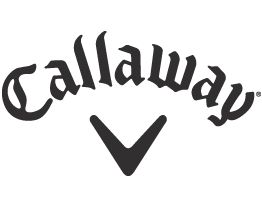 Item #: 331831744
Built for outrageous speed from everywhere. New Forged Hyper Speed Face Cup (up to 36% thinner) and a larger sweet spot for greater distance and forgiveness.
Features
Callaway have developed a lighter, thinner next generation Forged Hyper Speed Face Cup. It makes the face up to 36% thinner to increase ball speed. It's not just speed, it's forgiveness with a larger sweet spot.
A 20% lower CG, 200 rpm less spin and even more ball speed are what we get when we move the weight low and forward with the re-engineered Internal Standing Wave.
You can see by the look of these clubs that they have flatter leading edges and a higher toe. The face height is shallower vs. X2 Hot for players who use these clubs mostly from the fairway.
The shaft is a key component to speed, that's why we put in the new Project X LZ. It produces maximum shaft load during the downswing for greater energy transfer to the ball.