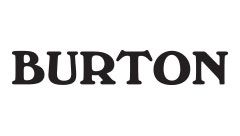 Item #: 331841014
Take your freestyle further with the board Mark McMorris chooses for lightweight performance and action-packed pop. Re-evolved to shed ounces and amplify pop, Mark McMorris picks the Burton Process Snowboard for its twin freestyle playfulness and all-terrain prowess. The FSC™ Certified Super Fly II™ core creates a lighter, lift-off-ready deck, while Squeezebox core profiling transfers energy towards the tip and tail for snappier ollies and effortless stability. Softer than the Custom, the Process snowboard is suited to the freestyle rider, but still capable of all-mountain action as evidenced by the pros who push it.
Features
Bend: Flying V™
Shape: Twin
Flex: Twin
Core: FSC™ Certified Super Fly II™ 700G Core with Dualzone™ EGD™ and Squeezebox
Fibreglass: Triax™
Base: Sintered
Features: The Channel™, Frostbite Edges, Scoop, Pro-Tip™, and Infinite Ride™
Extras: Diecut Base Color Combinations May Vary
Key Feature: Squeezebox - Burton-exclusive core profiling that balances thicker, more powerful sections with thinner, more flexible sections. Energy is transferred outward from beneath the feet, energizing the tip and tail while making the board snappier, more stable, and easier to manipulate.
Specifications
The Channel: Acts as a backbone for your board and allows for customizable stand-width and angle adjustments. Less inserts mean your boots are closer to the board, giving your board a more natural flex. Compatible bindings include: EST, Re:Flex, or Disc bindings
Pro-Tip: A tapered tip and tail thickness that reduces swing weight for easier mobility
FSC Core: Forest Stewardship Council certified. Wood that has been harvested and manufactured using sustainable practices
Dualzone EGD Core: Manipulated angles and direction of wood grain placement within the core results in ultimate edge-hold, response, strength and durability
Squeezebox Core: Matches angles of a park rider's stance. Gives better toe and heel edge grip, natural flex around the bindings, smoother feel on take-offs and landings, and more natural heel side turns
Infinite Ride: Technology that maximizes pop and strength by breaking in the board for you. An Infinite Ride board maintains its characteristics season after season
Frostbite Edges: Superior defense against rust and corrosion, for edges that remain razor-sharp
Scoop: Scooped tips so you can't catch anything odd. An exaggerated tip and tail scooping allows for a more loose, forgiving ride