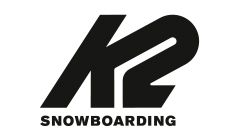 Item #: 331863563
Based on the needs of kids and their parents, Lil' Kat delivers simplicity, ease-of-use, growth and value. This combination of adjustability with a single supportive strap means less fumbling with gear and more keeping up with big brother. EZ Feed ratchets and the integrated chassis/highback are easily adjustable to fit a host of sizes. Kids feet grow, why shouldn't their bindings?
Features
Grom Chassis -Tough, lightweight polycarbonate material. Dialed in flex for junior riders.
Grom Highback - Asym shaping to match natural riding stance. Center spine for heel-side support. Thermo-formed EVA calfpad
Single Strap Ankle strap - designed to be playful, the single strap design allows groms to get comfortable in their bindings while providing the support they need to progress their snowboarding.
Universal Disc - universal perf design mounts on 4-hole and slot systems.