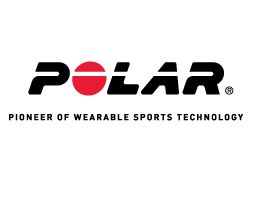 Item #: 331865966
Your body and the A300. Designed to move, and made for each other. The Polar A300 is a fitness watch and tracker that makes you move and achieve more. Track your daily activity, training and sleep. Every jump, skip, hop, walk and run counts. The A300 shows your steps, distance, and burned calories, and motivates you to reach your activity goal. If you stay still for too long, the A300 will vibrate telling you it's time to move again.
Features
Activity Guide - Shows how active you've been during the day and gives practical guidance for reaching your daily activity goal
Activity Benefit - Gives feedback on your daily, weekly and monthly activity, showing how your active choices help you stay healthy.
Smart Calories - Lets you know exactly how many calories you've burned.
Heart Rate Zones - Select and monitor the intensity of your training easily with heart rate zones and follow heart rate based training programs. The default heart rate zones are based on your maximum heart rate: very light (50–60% HRmax), light (60–70% HRmax), moderate (70–80% HRmax), hard (80–90% HRmax) and maximum (90–100% HRmax).
Training Benefit - Motivating feedback straight after exercise. Polar H7 required.
Heart Rate During Training - Shows your current heart rate with the touch of a button during training. Polar H7 heart rate sensor required.
Fitness Test - Polar Fitness Test measures your aerobic fitness at rest in just five minutes. The result evaluates your maximal oxygen uptake (VO2max). Fitness testing will motivate and inspire you to start, maintain or increase physical exercise.
Smart Notifications - Pair your phone with A300 and get alerts for incoming calls, received messages and push notifications from social media apps to your wrist and stay in the know wherever you are.
Specifications
Weight 48 g
Thickness 12,7 mm
Water resistant (30 m)
Updatable software
Memory capacity up to 60 days (with daily activity tracking and 1 hour of daily training)
Rechargeable battery
Battery life up to 4 weeks
Easy sync via Polar Flow app with Bluetooth Smart
Data transfer to PC and Mac with a custom USB cable