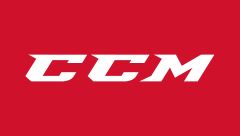 Item #: 331866791
CCM engineers have brought the new RIBCOR to the next level by optimizing both the shaft and the blade constructions. The new PopMatrix technology maximizes performance by keeping the performance fibers in tension while being protected by the outer layers. This allows for an even quicker and more efficient energy transfer. In addition, the brand new Ascent blade is lighter and its stiffness profile has been optimized to provide great feel and explosive release.
Features
PopMatrix Technology
Performance fibers are constantly
in tension for a quick and efficient
loading while being protected
by the outer layers.
SXX2 Blade
Stiffness profile that goes from stiff in
the heel to extra stiffer in the toe which
helps get that puck off quickly.
A power taper ratio of 3:1
More vertical stiffness means that less
energy is wasted down into the ice and
more energy is transferred all the way
through to the blade.
Low Kick Point
The stick will load very easily for that
quick and surprising release.