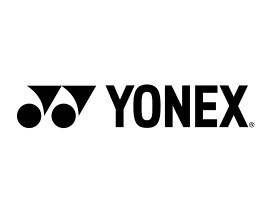 Item #: 331867088
The ultimate in quality engineering, the Nanoray Glan-Z is designed for the experienced player looking for increased speed.
This racquet is unstrung.
Features
Isometric - Frame shape is designed to keep more strings at equal length to expand the sweet spot in all directions.
X-Fullerene - Incorporated into the shaft to increase stiffness and repulsion power.
Vertical A-Concept - New grommet pattern allows the strings to run through the frame in a straighter line, reducing stress on the strings for a smoother hit
Solid Feel Core - A shock absorbing material is inserted into the frame to reduce shock and reduce stress on the elbow.
Built in T-Joint - Inserted where the shaft meets the frame, the built in T-Joint reduces frame torque for greater accuracy on off centre hits.
Control Support Cap - A wider surface at the top of the grip for better racquet handling and control.
Aero + Box shape - Aerodynamic at the top of the frame for less air resistance and box shape at the bottom of the frame for increased stability.
Specifications
Flex: Flexible
Frame: H.M. Graphite, Rexil Fiber, Nanometric
Shaft: H.M. graphite, Nanometric, X-Fullerene
Weight: 4U 83g
Colour: Brilliant Black
Vendor Style Number: NRGLANZF