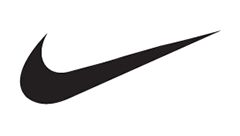 Item #: 331914674
The Nike Air Pivot Men's Long-Sleeve Shirt isn't afraid to make a statement, setting you up with a bold "MODERN LEGEND" graphic on the back. The front flashes an "82," inspired by the launch year of the iconic AF1.
Features
"82" graphic on the front nods to the launch year of the AF1.
"MODERN LEGEND" is printed on the back.
"Nike Air" is heat sealed on the cuff, so it remains visible when layered with short-sleeve Pivot 3.0 pieces.
Dropped hem provides extra coverage and an elongated look.
Necktape features an AF1-inspired star print and provides a smooth fit.
Each piece in the Pivot V3 System is purposefully designed with extra length and exaggerated proportions, making them perfect for layering together. The articulated hem shapes, inspired by heritage basketball uniforms, are designed to move naturally with the body.