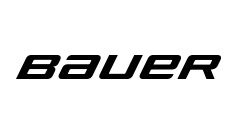 Item #: 331953492
Get to the net faster than ever before and make a difference with the skate designed to be the lightest, most agile yet. VAPOR 1X features 37.5™Technology, the new aluminum Curv® composite boot, TUUK LIGHTSPEED EDGE and SPEED PLATE™, which molds to your foot, helping you grip the ice with every stride.
Features
Performance has reached a whole new level. Driven from the ODIN performance lab, the lighter weight ALUMINIZED Curv® composite and X-Rib pattern improves heel and ankle lock, allowing quicker cross overs and tighter turns.
SPEED PLATE™ molds to your footbed, optimizing balance and stability. Plus, with an increased surface contact with the foot and blade, players will get more control for faster acceleration.
VAPOR 1X, infused with the new 37.5™ Technology, evaporates sweat, keeping feet dry and locking them into place for the ultimate in agility and performance.
Don't play through dull or damaged steel. Change your steel in seconds and gain an edge on the competition.
Get an edge on your opponent with the cleaner, stronger, sharpened edge of the TUUK LS4 runner. Designed with an additional 3mm in profile height, players will have a greater angle of attack for increased agility.
Play faster and more protected with the lightweight, form-fit lite felt tongue and Curv® insert. It's the tongue that pushes this skate to new extremes in protection and overall performance.
Specifications
Vendor Style Number: 1047260