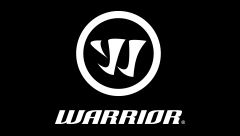 Item #: 331957573
When the chance to go top shelf comes around, you better have the best. Durable, responsive, & consistent, the COVERT is built to do ONE THING. Score more. DT1 LT is built via True 1 construction: a truly single, one-piece stick featuring a fully molded shaft and blade. This allows better control and dial-in for flex and weight balance of the stick since there is no fuse or connection joint of a shaft and blade.
Features
Dagger Taper Technology keeps the hand area stiffer and allows the stick to flex lower in the shaft and blade area as well as in the upper handle. This loads and releases the shaft and blade together for more flex and better pop on slap shots, snap shots, and wrist shots.
Hardcore X - Lightest blade package with 60% higher compression resistance and 40% greater tensile strength.
Carbon-plated glass fiber resists cracking and chipping. Carbonized blade is 40% stronger and adds stiffness.
Twinspar - Two carbon fiber support structures reinforce the blade core. Endurance is increased and bend strength is 40% higher.
Aramid Sole - Super-tough bulletproof fibers wrap under the bottom edge of the blade to increase impact toughness by 4 times.