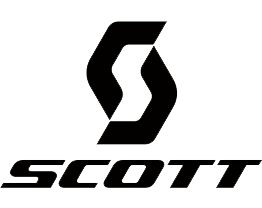 Item #: 331981485
Featuring SCOTT's award-winning Lens Change Slider system, the SCOTT LCG raised the bar of performance and innovation. The interchangeable lens and fit systems allow skiers to fully adapt their vision. Thanks to the LCG and its portable low-profile molded lens case, you can now quickly and confidently adjust to whatever the mountain throws at you.
Features
SCOTT's patent pending lens change slider system offers quick and effortless lens interchangeability.
SCOTT Fit System Technology allows adjustments of the lower face flange with 4 mm range of motion in 4 directions. This adjustment allows the user to create the perfect goggle seal and face fit.
These SCOTT Goggles are delivered with the exclusive SCOTT slim lens case.
Skeleton construction The latest in eyewear technology, Skeleton Construction gives stability to the frame and guarantees distortion free lens positioning, comfort, and a maximum field of vision.
Scott's premium face foam integrates 3 layers of ultraplush, molded foam.